THIS LITTLE UNDERGROUND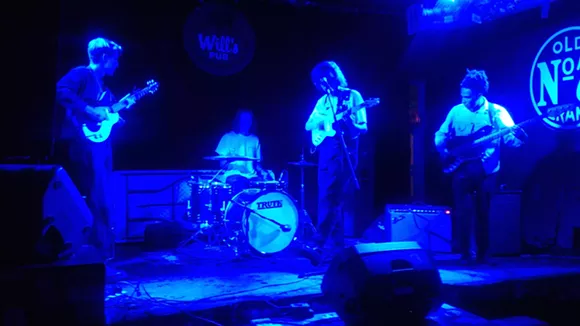 At the top of the bill for a showcase by Orlando indie label
Retro Neon Records
(Jan. 5, Will's Pub) was consistently fresh beat maestro
Grant
and future-now rapper
Tedd.gif.
But this was my first show of 2017, and the only way to start a new year is by seeing some young local acts for the first time.
Local band
RV
are indeed very young – as in still in high school, at least according to the Facebook event page. What I can verify firsthand is that there were lots of black X's on their hands. Most importantly, I can also verify that this quartet is a
distinctive new voice
around here and well worth keeping an eye on. Skeletal but soft and warped, the dreamy economy of their reverb-soaked sound could pass for the
Ocean Blue on sedatives,
playing like a perfect little jangle-pop record underwater. As a band that's both new and young, they're rudimentary still. But purity shrouded in a little mystique like this is a combination that's always bewitching. And with songs like these, practice and clarity will only burnish their radiance. Their three-song demo is
here
for free.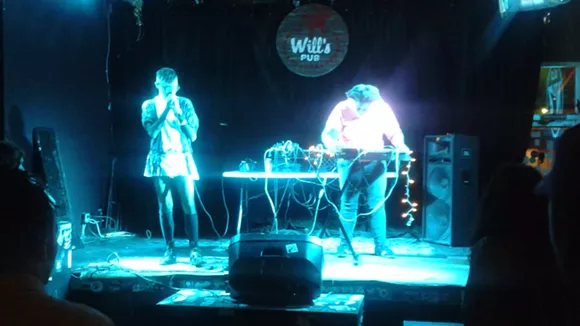 Shania Pain at Will's Pub
Shania Pain,
the duo of Andrea Knight and Jason Kimmins, is a group that's been wagging tongues in the Orlando underground lately and one that's been buzzing on my radar for a while. Like that great moniker, their music is a thing of intrigue, one that apparently is evolving rapidly. Their spare electronic sound conjures the spirit of
dark wave
and
pre-dance industrial music,
with a
demo
last summer that was harrowing and impenetrable yet strangely beckoning. This performance, however, revealed some deep and elemental acid-house throb, like the
bleakest after-party ever.
At the core of it all, though, is an atmospheric minimalism that's pregnant, purposeful, theatrical.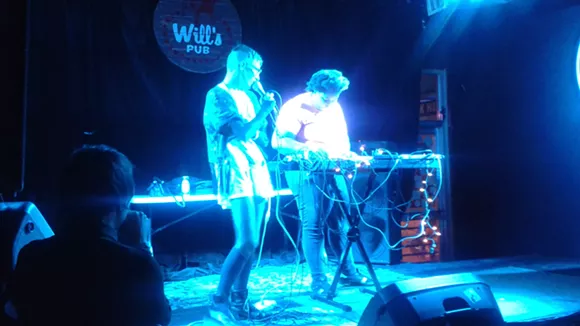 Shania Pain at Will's Pub
///////////////////////////////////////////////////////////////////////////////////////
This Little Underground
is Orlando Weekly's music column providing perspective, live reviews and news on the city's music scene.



Follow Bao on Twitter (@baolehuu)
Email Bao: baolehuu@orlandoweekly.com