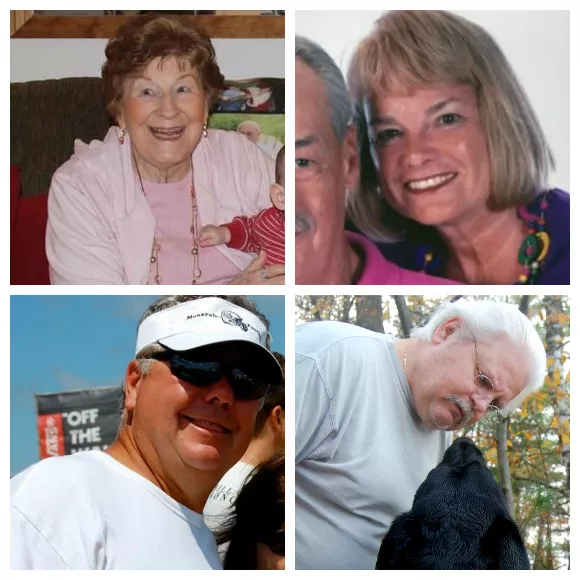 Five people were killed and six were seriously injured after a gunman randomly opened fire at a baggage terminal in the Fort Lauderdale-Hollywood International Airport last week. Law enforcement officials have not publicly identified the victims, but families and friends have talked about four of their loved ones to several media outlets. Here are their names and a little about who they were: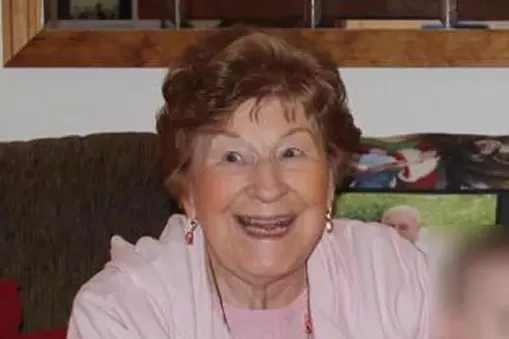 Olga Woltering, 84,
was a great-grandmother from Marietta, Georgia. The
Sun Sentinel
reports Woltering and her husband Ralph were in Fort Lauderdale to celebrate his 90th birthday with their children. The couple had attended Transfiguration Catholic Church since 1978, where Woltering was known for calling everybody "lovey" or "love" in her British accent, according to a
statement
from the church.
"Olga was one of the most joyful, loving, caring and committed people I have ever met," says Fernando Molina-Restrepo, the church's pastor, in a statement. "This is a horrible tragedy for everyone here at Transfiguration, especially because Olga was so loved."
Her son Timothy Woltering says in a statement that his mother and father are "the cornerstone of our family, and while she's absent in our lives now, she remains in our hearts, thoughts, and memories for ever."
"Her bright smile and loving manner will be missed by all who had the fortune to know her," the
statement
says. "She rarely seemed to meet a stranger, rather she had a smile or a hug for all. She was a blessing in the lives of family and friends."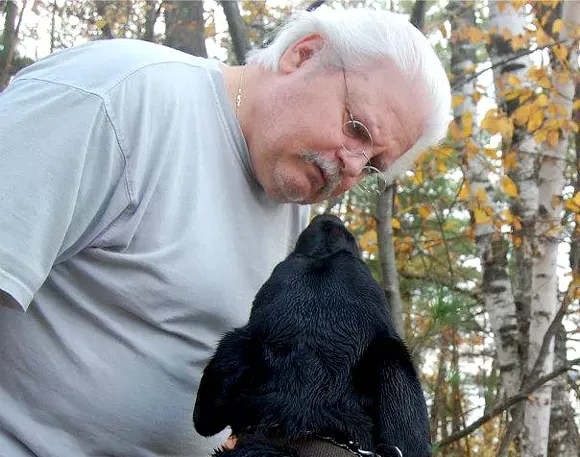 Michael Oehme, 57,
was in Fort Lauderdale with his wife, Kari, for their annual cruise, according to the
Miami Herald.
The couple lived with their dog in the Iowa city of Council Bluffs, near Omaha, Nebraska.
The
Sun Sentinel
reports Oehme had his own surveying company, Boundaryline Surveys Oehme-Nielsen & Associates. His sister Elizabeth Oehme-Miller told the
Associated Press
her brother and his wife were "happy to be going on another trip."
"I still can't believe it's true," Oehme-Miller tells the AP. "It hasn't hit yet. I'm kind of in shock right now."
Terry Andres, 62,
was on his way to a Caribbean cruise vacation with his wife Ann after traveling from Virginia Beach, Virginia, according to the
Palm Beach Post
.
His daughter Ryan Kim told the
Post
her dad volunteered with the local fire department and worked for about two decades at Norfolk Naval Shipyard. He also liked to play golf and tennis.
"I know that everyone always says that people are the greatest in the world, but he was the greatest person you could know," Kim tells the
Post
. "He never had a horrible word to say about anyone or anything."
Shirley Timmons, 70,
and her husband Steve Timmons, also 70, were joining their family in Fort Lauderdale for a cruise from Senecaville, Ohio, according to the
Sun Sentinel
.
Timmons was killed in the attack and her husband was critically injured. In a statement provided by Broward Health Medical Center, Timmons' family says she and her husband were "high school sweethearts with the perfect love story" who built a close family.
"Shirley Timmons was an amazing daughter, wife, mother and grandmother," the statement says, according to the
Sentinel
. "For Shirley, family meant vacations, football games and holiday traditions...She will continue to sparkle through her husband, mother, three daughters and eight grandchildren. She touched many and was loved by all. She will live in our hearts forever and will be truly missed. We love you Mom and Grandma."
We will update this post with information about the last victim when it becomes available.