Photo via Markeith Loyd/Facebook
Three people have been arrested so far for helping Markeith Loyd, who is suspected of killing
Orlando Police Master Sgt. Debra Clayton
earlier this week and fatally shooting his pregnant ex-girlfriend, Sade Dixon, back in December.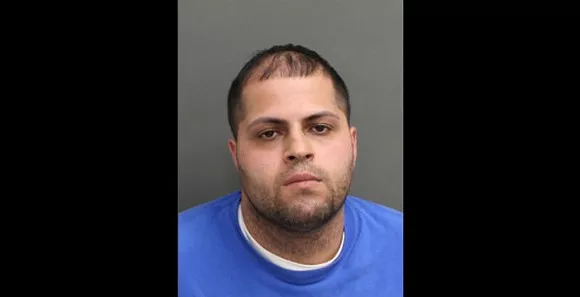 Photo via Orange County Sheriff's Office
Zarghee Mayan
Zarghee Mayan
, who was Loyd's former manager at Texas Fried Chicken, was arrested Tuesday by the Orange County Sheriff's Office for aiding the murder suspect. According to the
Orlando Sentinel,
Loyd showed up at the restaurant armed and wearing a bullet proof vest two days before allegedly killing Sgt. Clayton. Police say Mayan gave Loyd free food while knowing he was on the run.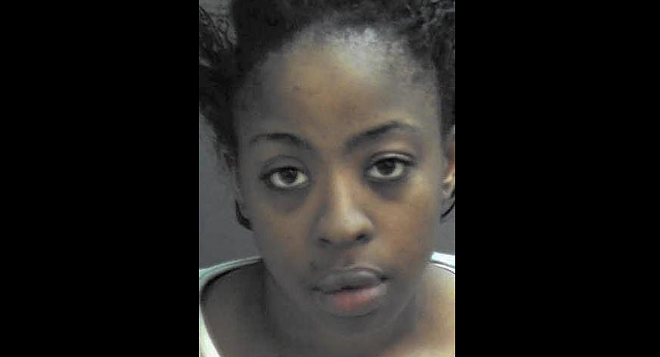 Photo via Orange County Sheriff's Office
Lakensha Smith-Loyd
On Wednesday, Loyd's niece,
Lakensha Smith-Loyd
, was also arrested by Orange County Sheriff's deputies. The arrest report alleges Smith-Loyd picked up $200 from Mayan that he owed Loyd for previous work at the Texas Fried Chicken restaurant that Mayan manages.
And, finally, Loyd's ex-girlfriend, Jameis "Tiny" Slaughter, was arrested Wednesday, reports the
Sentinel
. Authorities say four days after Dixon was killed, Slaughter collected rent money from a woman at Loyd's apartment, and planned to give it to Loyd. She was also uncooperative during questioning, and instead of providing her real name, she gave her twin sister's name. Slaughter was charged with giving a false name adversely affecting another.
Photo via Orange County Sheriff's Office
Jameis "Tiny" Slaughter
All three have been charged with being an accessory after the fact to first-degree murder.
The search for Loyd is now entering it's fourth day and law enforcement officials are still offering a
$100,000
reward for any information leading to the arrest of Loyd.