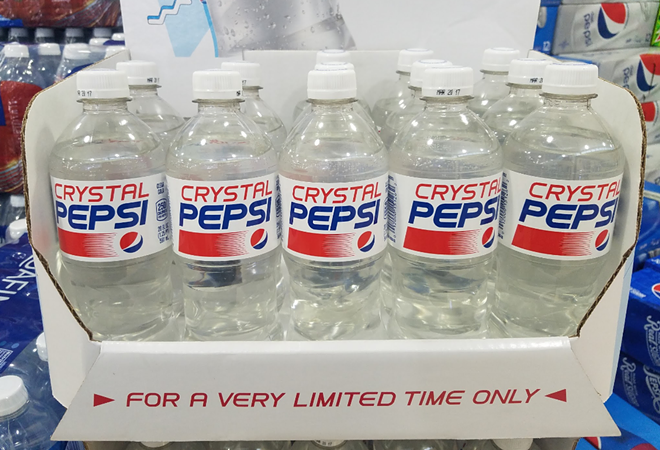 Holly V. Kapherr
A recent sighting at the Publix on South Orange Avenue and Michgan St.
Jorts, New Kids on the Block, Furby, JNCOs, Dr. Martens, NES, Candace Cameron on
Full(er) House
, Pokémon, the Cold War — they've all come back from the 1990s to haunt us in the past year.
Now, Pepsi has re-released one of the weirdest beverages to hit the market since
Orbitz
.
For a "very limited time only," Crystal Pepsi is on shelves at Publix for 99 cents a bottle. When I went grocery shopping yesterday, every single person in the checkout line behind me had at least one. I'm betting their "limited time" offer might extend a little further than they thought.
In an uncertain time where the present seems too ominous to be real, a little nostalgia can go a long way, even in the form of a clear cola that makes absolutely no sense.
While you're sipping on your clear carbonation and getting a taste of 20th-century progress, enjoy this commercial for Crystal Pepsi from 1993. The future is now...again.