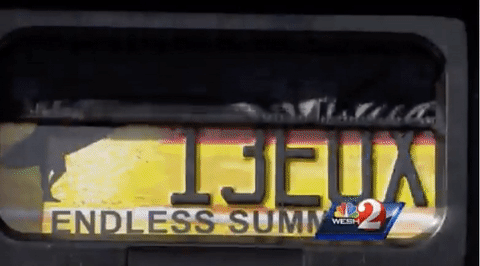 If there's one thing worse than traffic in Central Florida, it's having to pay all of the freaking tolls on practically every highway that runs through Orlando.
However, one local man went out of his way to avoid these transit fees by using a button-activated device that would cover his license plate as he drove through tolls.
According to
WESH
, a Florida Highway Patrol trooper personally witnessed Joshua Concepcion West using the device at Conway Toll Plaza on the East-West heading to downtown Orlando.
West faces charges of petty theft and gross fraud for not paying $1.25.