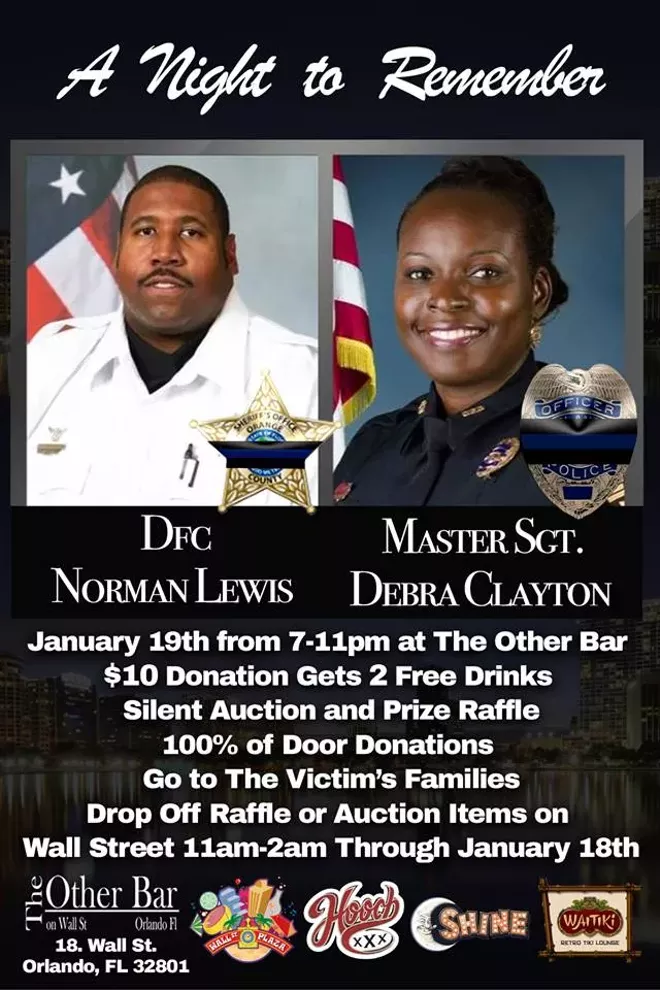 Photo via The Other Bar/Facebook
Wall Street Plaza is hosting a benefit tonight for the families of Orlando Police Lt. Debra Clayton and Orange County Sheriff's Deputy Norman Lewis, two local officers killed in the line of duty.
A $10 donation at the door will get you two drinks at your choice of four different bars, including The Other Bar, Waitiki, Hooch and Shine. A silent auction and a raffle will also be held during the event, and 100 percent of the proceeds will go directly to the victims' families.
"A Night To Remember" is going to take place tonight, Jan. 19 from 7 p.m. to 10 p.m. For more information, visit the
Facebook
event page.