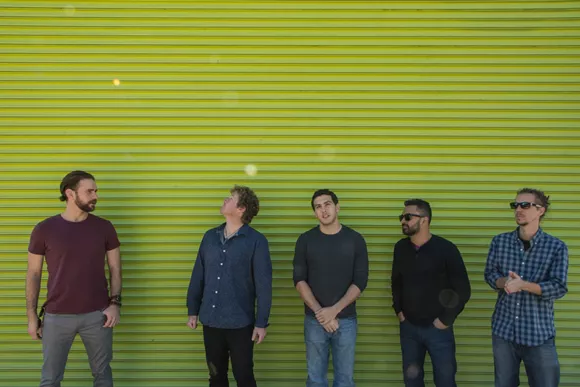 Welcome to
Orlando Weekly
's "
Band of the Week
." Every week, we highlight one of our favorite local bands. This week, we're pleased to bring you
Robotman
.
Robotman is playing the Timucua White House on Sunday, January 29.
Just the facts:
Who's in the band?

Jeremy Fratti - saxophones
Matt McCarthy -trumpet, flugelhorn
Marco Bojorquez III - double bass, electric bass
Jeremy Katalenic - drums, percussion
John Krasula - guitars
When did the band form?

Sometime in 2014, and has really reached its true form in 2016.
Currently available releases:

Nothing at the moment, but we are finishing our first record in the next two months.
Websites:

http://robotman-music.com/

Instagram
Describe your sound in five words:

Space Age Rock'n Jazz Sh$t
Five questions:
What has been your most memorable show so far?

Every Lil Indies gig is a blast, killer vibe and always an experiment.
Which local band is your favorite one to play a show with?

Absinthe Trio. They are killer musicians and our friends. Always a good time.
What description gets used for your band that you would most
like to correct people on? Why?

"Jazz Band" Yes, it is impossible to avoid using the word "jazz" when describing our music, but to us, any music can be jazz music. We just think that can easily turn people off before hearing us.
What's your favorite thing about being an Orlando band? What's your least favorite? Why?

Favorite: A lot of great musicians that live and work here you may not even know about.
Least Favorite: Not enough venues to support live music, especially music that may not be geared towards what we may consider a pop-minded audience.
Any big news to share?

We are going to release our first album in the next few months, we are so stoked to have something to share with everyone!