Photo via NBC 2
Not the cocaine Breeding found, but a ton of cocaine nonetheless
A Florida fisherman is facing life in prison after finding 20 kilograms of cocaine at sea and trying to sell it, and now he wants the public to know that this is a very bad idea.
In a letter to
The News Herald
, Thomas Zachary Breeding, a Panama City-based fisherman, stated, "I would like to let the public know the dangers and what not to do if this situation comes about."
Breeding, a 32-year-old man who fished off the Gulf Shore for a living, stumbled on the yeyo in January of 2016 and allegedly set up a drug trafficking network with four other individuals. Breeding, who was a repeat drug offender, was arrested in June of 2016. Authorities also found a firearm on Breeding.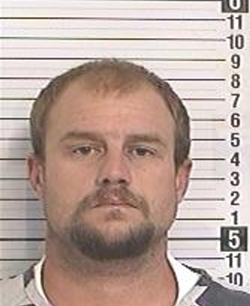 Photo via Washington County
"This changed my life and way of thinking and also made me aware of some of the dangers that can be found offshore in the Gulf," Breeding insightfully writes while conveying his desire to "let the public know ... what not to do if this situation comes about."
"I do not know where the drugs came from and haven't ever been involved in the drug trade before," says Breeding. "I was just a hard-working, young commercial fisherman."
Breeding is being held in the Washington County jail, where he faces felony charges ranging from conspiracy to distribute a controlled substance, unlawfully transporting a firearm and a $4.2 million fine.