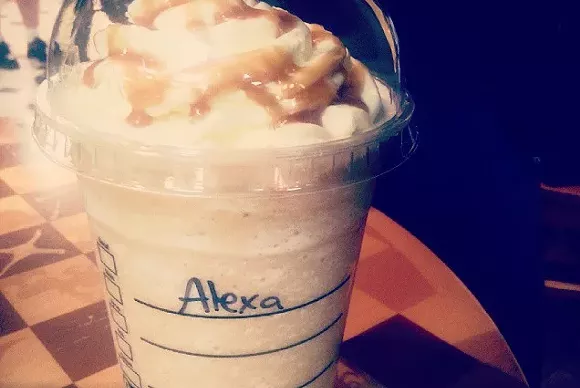 Photo via @alexaisapenguin_ on Instagram
You don't even need to pick up your phone anymore to order your Starbucks run. This week, a skill was released by Starbucks for the Amazon Echo and Dot that will order your usual for you before you run out the door in the morning.
Starbucks introduced
mobile ordering through the Starbucks app
a few months ago, and it's had such success that almost every Starbucks in the city now has an in-store mobile pick-up spot. No waiting in line, either inside or in the drive-thru. And mobile ordering doesn't just apply to coffees, you can order breakfast sandwiches and treats too (
hello, morning chorizo
).
The only catch with the Echo skill is that you have to have ordered via mobile before, and you can't customize your order. You pick your "usual" order and then just tell Alexa to "tell Starbucks to start my usual order" and choose which store you want to pick it up from (one of 10 stores you've already ordered from).
Someone else picking up the tab? You can also use Alexa to check your Starbucks card balance to make sure you've got enough dough for that croissant.