THIS LITTLE UNDERGROUND


Well,
Kurt Vile
is a full-blown phenomenon now. No surer sign of that than selling out a venue with both ease and a higher proportion of people who give little shit about opening acts at your show (Jan. 31, The Social). But good for the indie hero for striking this broad of a chord, especially considering that he's not the most linear or immediate of artists.
Marina Chavez
Kurt Vile
Vile's left-handed, slacker blend of rock and folk is a
stylistically restless thing.
Long on mood and tone but filigreed with signature doodles of note and voice, his music is defined more by impression than structure and is given latitude to sate its wayfaring spirit at will. But whatever crooks, nooks or flights he explores, it's always with that trademark
loose-limbed gait
and
golden haze.
Even though Vile's studio craft, intent and texture are notable, his music benefits greatly from the
live vigor
he showed on stage with the Violators. Such a detail matters when you walk a line between vibe and hypnosis like he does. Instead of the reclined cloud-gazing daydreams his records often conjure, his band's live show is something worth standing for, showcasing both his blue-collar vernacular and arty flourishes in more palpable and rousing ways.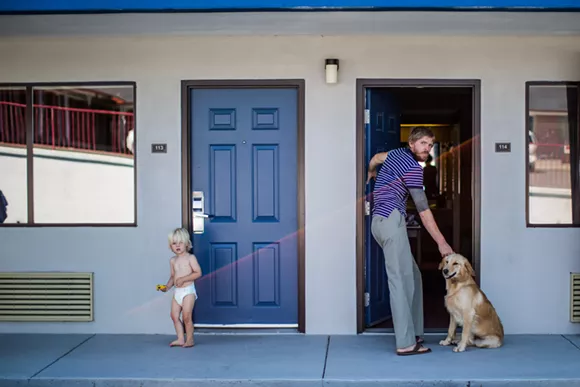 Andrea Behrends
Luke Roberts
Opening was Kurt Vile collaborator
Luke Roberts,
a Nashville folk artist with the indie cred to have been released on tastemaker labels like
Thrill Jockey
and Thurston Moore's
Ecstatic Peace.
His is a voice that, live, teeters on frailty. But buttressed by warm, enveloping keys, its breaks and wavers radiate
raw, unvarnished emotion.
And it's a pulse that makes even his eased pace and posture quiver with resonant ache.
///////////////////////////////////////////////////////////////////////////////////////
This Little Underground
is Orlando Weekly's music column providing perspective, live reviews and news on the city's music scene.

Follow Bao on Twitter (@baolehuu)
Email Bao: baolehuu@orlandoweekly.com