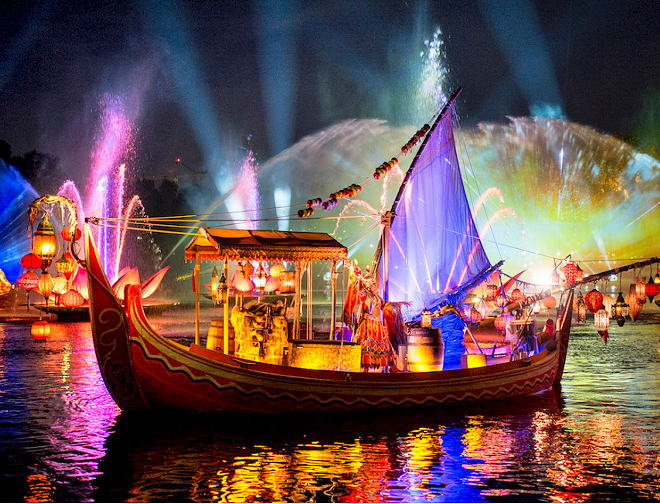 photo via The Walt Disney Co.
Disney is set to unveil their newest river-based light show next week.
According to
Disney
, Rivers of Light will debut Friday, Feb. 17. The new light display consists of live performances on floating sets, which will have the aesthetically pleasing support of decorative fountains backed up by a Disney musical composition.
This reveal is just one of several evening offerings that the entertainment company has produced for Animal Kingdom in the past year, like the Discovery Island Carnivale, Kilimanjaro Safaris and the light display at the Tree of Life.