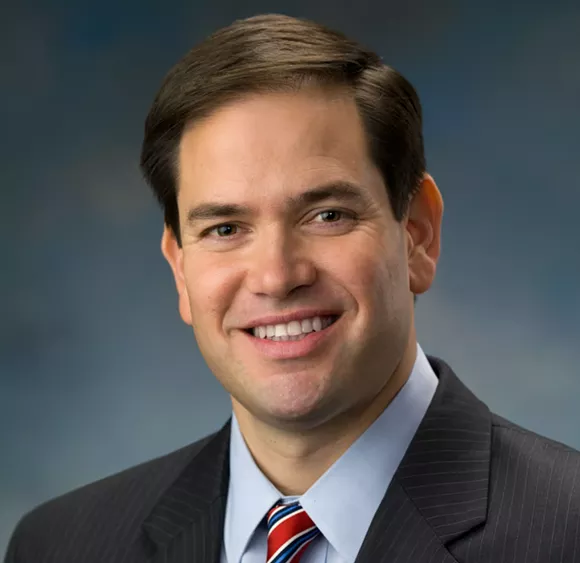 Central Florida activists plan to show up to U.S. Sen. Marco Rubio's downtown Orlando office on Tuesday afternoon to tell him, "Republicans are red. Democrats are blue. We all support the ACA, and so should you."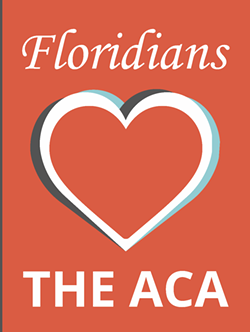 Graphic via For Our Future Fund
Last month, Florida's Republican senator
voted
for budget resolution that let the GOP start dismantling Obamacare, also known as the Affordable Care Act, without the threat of a filibuster from Democrats. So far, Republicans have not put out a
clear
replacement to the health care law, and people still continue to sign up. Nearly 1.8 million Floridians had signed up for the exchange for 2017 by the middle of January, according to
Politico
. Rubio has said Obamacare is "an absolute failure and its proponents insist it must be salvaged with a taxpayer-funded bailout of health insurance companies."
Activists say they hope Rubio will have a "change of heart" regarding ACA, according to a press release from the
For Our Future Fund
:
"With over 2.2 million Floridians relying on the Affordable Care Act, repeal of the ACA will cause extreme damage to Florida's families and Florida's economy," the release says. "The rate of uninsured would jump by 90 percent, nearly 65,000 jobs would be lost, and Florida's seniors would lose hundreds of millions of dollars in healthcare savings all within the first few years. … We've all felt burned as Rubio has voted to confirm every single questionable nominee that Trump has put forward. But Valentine's Day is a time to rekindle the flame, and what could be better for mending our broken heart than access to affordable healthcare that covers pre-existing conditions?"
The group plans to sign and deliver Valentine's Day cards to Rubio at noon on Feb. 14 at his downtown Orlando office at 201 S. Orange Ave.