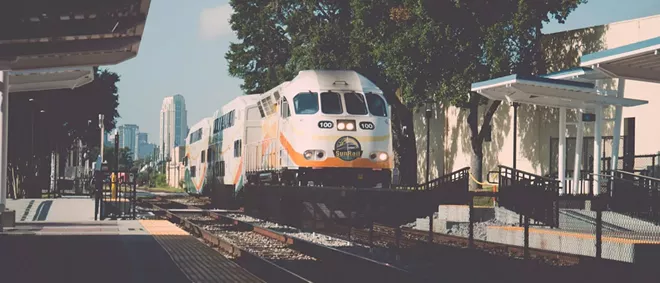 In the next month, SunRail will become a moving art installation.
The project, deemed, "Art Is Moving," is the brainchild of Nicki Drumb, a local artist who received a grant from
The Awesome Foundation
, which donates $1,000 each month to an idea the group finds to be "awesome."
Pieces by local artists will be framed and hung in the cars, and placed on windows on one of the railway cars with perforated vinyl.
Each month or so, the work will be switched out to feature a new artist. Display opportunities will be given to a range of people, including students and kids.
According to Drumb, this endeavor extends further than Orlando's city limits:
"While this awesome project is centered in Orlando, it's also meant to expose Orlandoans to art and cultural endeavors in other communities beyond the city beautiful and vice versa, building partnerships between communities, which is even more awesome."
The first installation is set to begin March 13, 2017, and
submissions
are being accepted until Feb. 24.