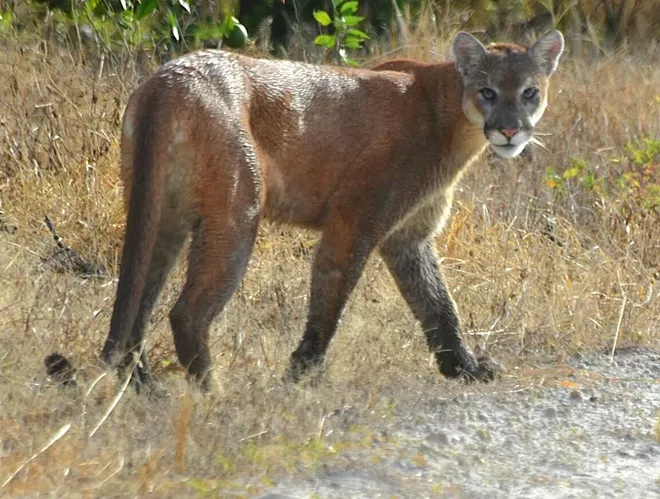 The numbers are looking up for Florida panthers.
A recent head count of the Florida panther population shows an increase from a mere 100-180 range to a range of 120-230 (not including kittens). The study was conducted by the U.S. Fish and Wildlife Service and the Florida Fish and Wildlife Conservation Commission.
Counting Florida panthers can be a difficult task due to the fact that panthers are mostly solitary animals and are rarely seen in the wild, so the FWC and USFWS rely primarily on trail cameras and panther road mortality data to determine the estimates.
The overall number increase is good news after the
record-breaking
effect Florida motorists had on the panther population last year, when a total of 31 panthers were killed by cars.
The FWC encourages the public to report sightings of panthers or their tracks, which can be done
here
.