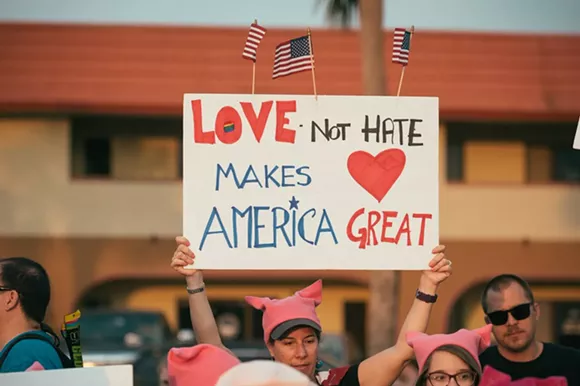 Orlando
is joining other cities across the
nation
this weekend to support the Affordable Care Act, also known as Obamacare.
College Democrats at the University of Central Florida have organized a
rally
for Saturday, Feb. 25 at 530 E. Princeton Street at 2:15 p.m. to support ACA. President Donald Trump and Republican leaders have vowed to repeal what they call a "failing" health care law, though they haven't been quite as clear on what a replacement of the law would look like. This past month, members of Congress have been met at town halls by angry constituents who want them to keep the current law. Earlier in February, Sens. Chuck Schumer and Bernie Sanders called on their fellow senators and residents to lead rallies on Feb. 25 supporting Obamacare.
"The Republican Party's plan to repeal the Affordable Care Act is in chaos," Schumer and Sanders say in a
statement
. "The American people increasingly understand that throwing 20 million people off health insurance, privatizing Medicare, raising prescription drug costs for seniors and doing away with life-and-death patient protection provisions is not acceptable...This is not a Democratic issue, a Republican issue or an Independent issue. The overwhelming majority of Americans, regardless of political persuasion, understand that we have to go forward on health care, not backwards."
Speakers will be at Orlando's event at 2:30 p.m., though their names have not been announced. For more information, visit the event's Facebook page
here
.