7 Courses, 7 Countries event at Cress Restaurant, DeLand, FL — Sunday, Feb. 26, 2017
The 300-odd folks who gathered for Hari and Jenneffer Pulapaka's "
7 Courses, 7 Countries
" event in DeLand were treated to a truly special dinner. Dishes from the seven countries listed in Donald Trump's recent immigration ban – Iran, Iraq, Syria, Yemen, Libya, Somalia and the Sudan – were served up family-style. For the guests seated at the long tables lining Indiana Avenue, the communal nature of the event was integral to its message, making it a meal that truly mattered. Here's a small taste, in photos: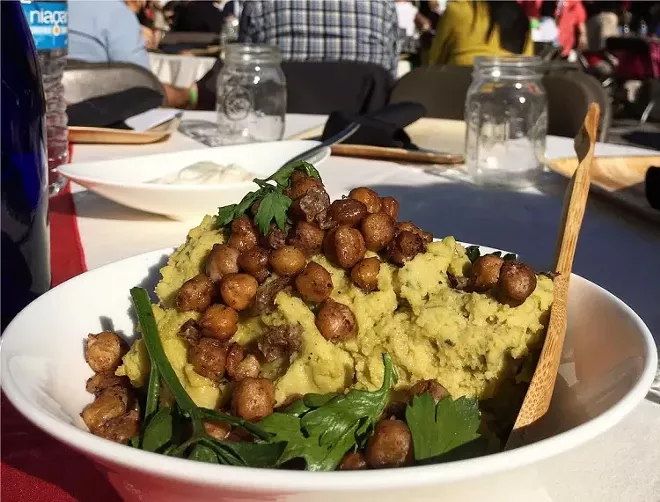 Split pea and cici hummus (Syria)
Beef and potato kubba (Iraq)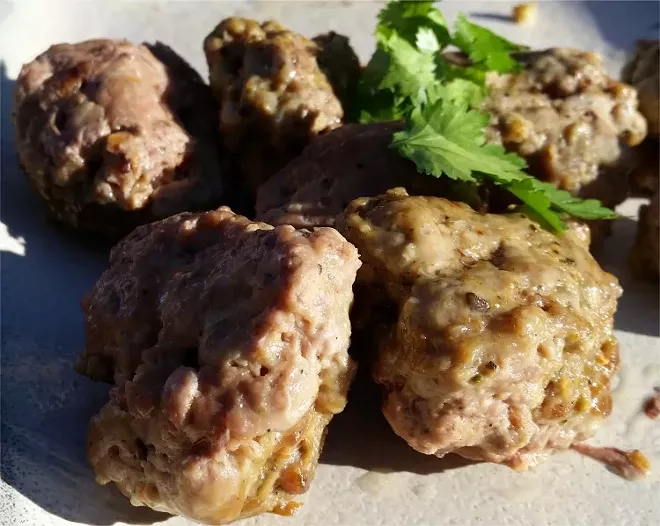 Camel-duck kebabs (Libya)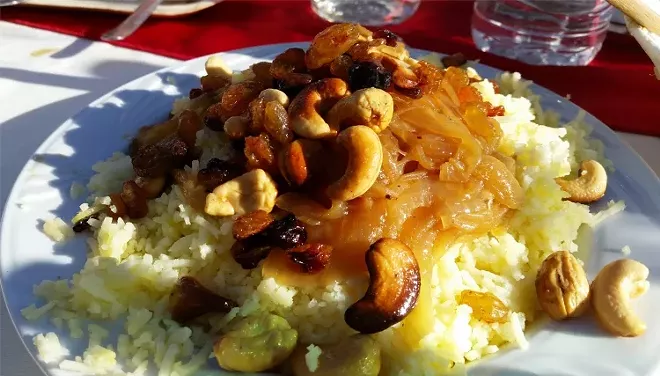 Polow with saffron, raisins and cashews (Iran)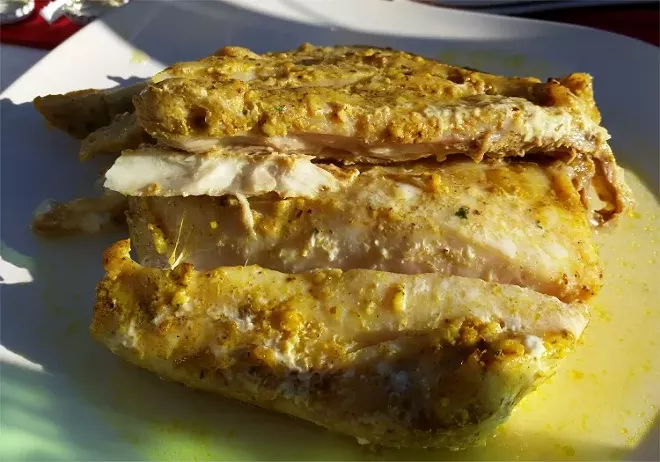 Roasted corvina with spices and olive oil (Iraq)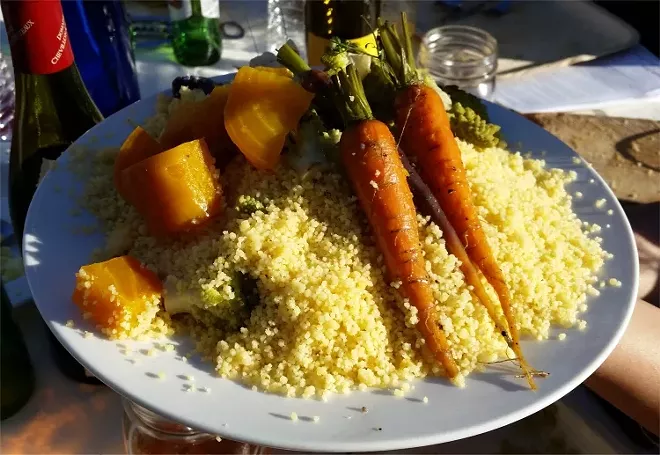 Couscous with carrots, beets, broccoli and cauliflower (Syria)
Saffron rice pudding, rose water, dates (Iran)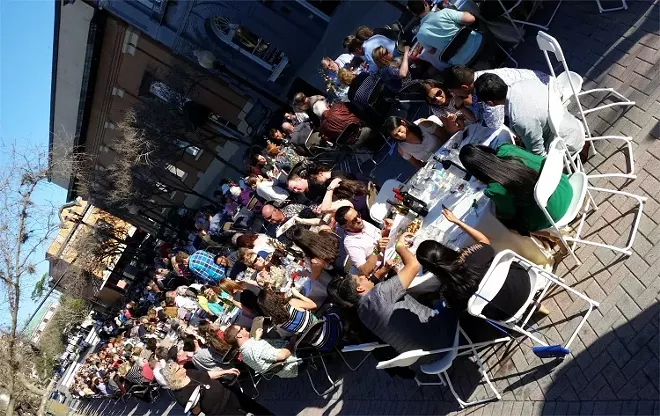 About 300 guests seated at tables lining Indiana Avenue
It was a colorful scene...