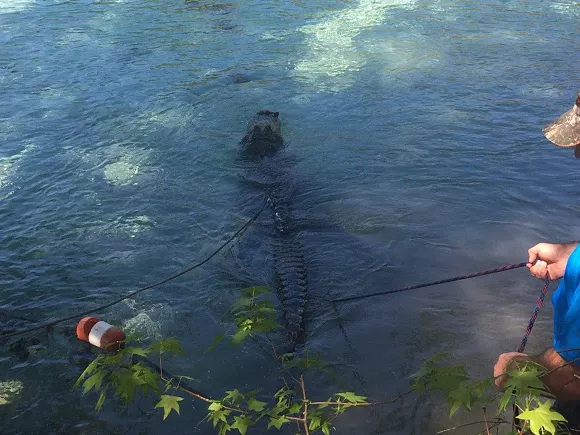 Deputies with the
Marion County Sheriff's Office
were called to remove a massive gator from a swimming area at Silver Glen Springs on Saturday.
MCSO Patrol Deputy David Christmas responded to a call at around 1 p.m. on Saturday, March 4, about an alligator that had taken up residence in the designated swimming area at Silver Glen Springs.
According to the MCSO, Christmas called a few trappers to help with the capture of the 13-foot-long alligator.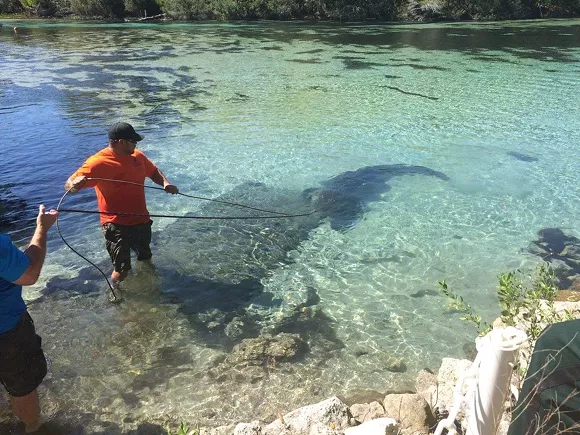 After a successful capture, the gator was brought ashore and taken into custody by the
Florida Fish and Wildlife Conservation Commission
, and the swimming area is now reopened to the public.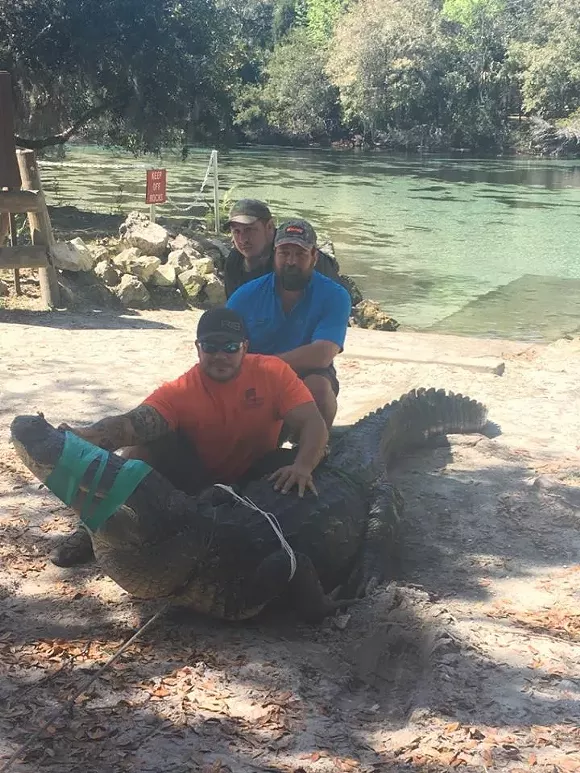 Last year, Marion County Parks and Recreation department had to close a swimming area at K.P. Hole because of
a large "menacing" alligator
.