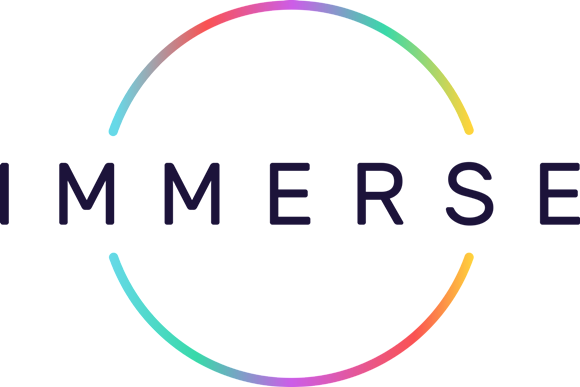 Image courtesy Creative City Project
The Creative City Project is re-branding their annual downtown arts event as "IMMERSE."
On Tuesday night, the Creative City Project announced that their eponymous annual free arts event has been rebranded, and will be known as IMMERSE when it return to downtown Orlando in October.
The name of the organization founded by Cole NeSmith will remain Creative City Project, while its annual event on third weekend of October will be called IMMERSE. The Creative City Project's 2017 IMMERSE event will bring together more than 1,000 artists and performers from across Central Florida in the streets and public spaces of Downtown Orlando. New for 2017 will be interactive, street-level performance spaces allowing audiences and performers opportunities to interact in new ways. Creative City Project is also working with several area theater companies to create immersive performances based on shows in their 2017-18 seasons.
Creative City Project hopes to expand IMMERSE into a two-day event in 2017, contingent upon raising 75 percent of the needed funding by May. Long-term, NeSmith would like to see it as a four-day event, potentially drawing more than 100,000 attendees by 2020.
"What Art Basel has become for the visual arts and Miami and SXSW has become for music and Austin, the Creative City Project is becoming for performing and installation art and Orlando. These festivals have become global destinations for professional and emerging artists in their fields and have shaped the cities they call home," NeSmith said in a statement to the media, adding that the mission of Creative City Project and IMMERSE is to "cultivate a thriving arts community in Orlando."