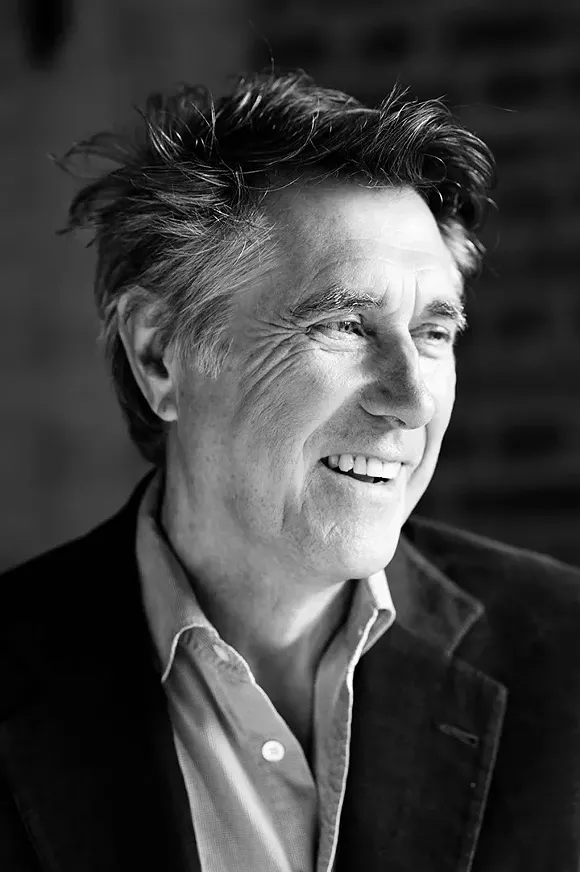 Though glam-icon-turned-suave-showman Bryan Ferry's outward flattening of women into virtual lust objects really "should make the cognoscenti think," it would be a mistake to dismiss this posh talker as a dandy. Ferry's beauty queens staged in calculated strain across plush album covers and promos are not uncomplicated pin-ups, just as his adoration doesn't attempt invulnerability. From the disposable darling of "In Every Dream Home a Heartache" to
Manifesto
's mute party of mannequins and "Love Is the Drug" made jazzy for Baz Luhrmann's overblown
Gatsby
, the former Roxy Music frontman has been caught up in a love affair with the hollow pit of opulence throughout his four-and-a-half-decade-long career. Even Ferry's rich cover catalog, with a submissive "Smoke Gets in Your Eyes," heart-rending "Song to the Siren" and near-manic "I Love How You Love Me," drips isolated intensity. Set to perform favorites from parallel solo and group careers – including his latest release,
Avonmore
(2014), a return to the melancholy of Roxy's final album,
Avalon
(1982) – the suave-as-ever 71-year-old's tremulous voice remains utterly singular. If Ferry has chosen to aestheticize his politics, so might we take him for an arresting crooner obsessed by one of the few timeless themes: the complexities of romance.
with Judith Owen | 8 p.m. Sunday, March 12 | Hard Rock Live, 6050 Universal Blvd. | 407-351-5483 |
hardrock.com/orlando
| $40.50-$70.50
[event-1]