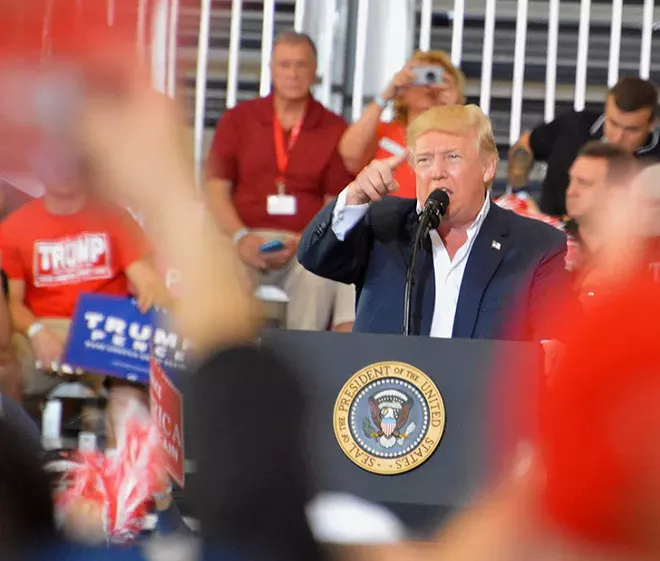 Photo by Monivette Cordeiro
Like your snowbird grandpa on steroids, President Donald Trump is coming back to Florida this weekend for his fifth vacation at the Mar-a-Lago resort since his inauguration.
The
Palm Beach Post
reports an
advisory
from the Federal Aviation Authority shows flight restrictions will be in place for "VIP movement" through Friday, March 17, to Sunday, March 19. Aside from costing taxpayers millions every time he visits the Sunshine State, Trump's golfing excursions are threatening to put the
Lantana Airport
in Palm Beach County out of business because it has to close every weekend the president is in town.
And it doesn't like our part-time Florida president looks to stop his mini vacations any time soon.
Axios
is reporting Trump plans to host Chinese President Xi Jinping at Mar-A-Lago in early April.