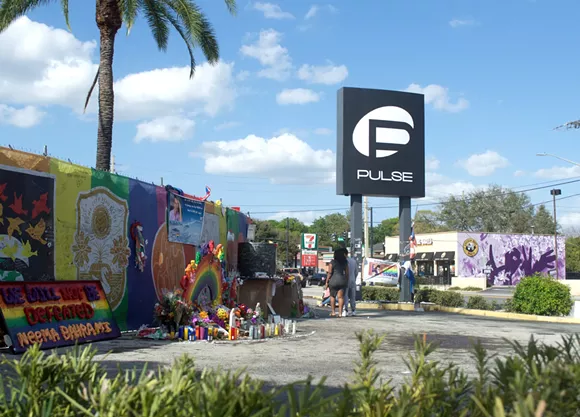 Photo by Monivette Cordeiro
To honor the 49 victims who were killed during a shooting at the gay nightclub Pulse last year, an Orlando businessman is raising money to provide scholarships for LGBTQ students.
The 49 Fund
will provide 10 scholarships annually, each worth $4,900, to Central Florida students who identify as "out" for tuition at a higher education institution, according to a press release. The fund, which will be administered by Central Florida Foundation, was created by Barry L. Miller, president of the Orlando-based firm
The Closing Agent
, in collaboration with the GLBT Center of Central Florida.
Students who apply must also attend an accredited two-year or four-year institution fulltime, earn at least a 3.0 GPA and "demonstrate a commitment to improving the Central Florida community," according to the release. Survivors of the Pulse massacre and immediate family members of the victims will be given special consideration.
"As the one-year anniversary of this horrible tragedy approaches, it is the appropriate time to memorialize the lives lost by providing assistance through scholarships to deserving LGBT students who are committed to helping others right here in Central Florida," Miller says in a statement.
To apply for the scholarship or to learn how to donate to the fund, visit
the49fund.org
.