THIS LITTLE UNDERGROUND
Jen Cray
Hockey Dad at Will's Pub
Having ripped one of the most immediate and incandescent albums of 2016 with
Boronia,
young duo
Hockey Dad
are one of the brightest new stars in an already esteemed
Kanine Records
galaxy. Like the coastal Australian sand whence they sprung, their music is
endless summer
put to tape.
Jen Cray
Hockey Dad at Will's Pub
There's some modern beach-punk bounce in their DNA, which their raw two-piece live setup made salient at their recent show (Mar. 12, Will's Pub). But that latest record proves that their shimmering fuzz-rock is an impossibly likeable marriage of texture, vigor and melody, like
Surfer Blood
jacked with the octane of
Japandroids.
Far greater than any of their stylistic markers, however, is the
brilliant pop facility
of their music, which filled that debut album of theirs with melodies that strike perfection with stunning frequency. Unfortunately, some of their truly exceptional melody work gets lost in the crank and economy of their basic live arrangement. But just watch drummer Billy Fleming bang the drums like
Animal
from the Muppets and you'll see – nothing dims the spirit that propels them.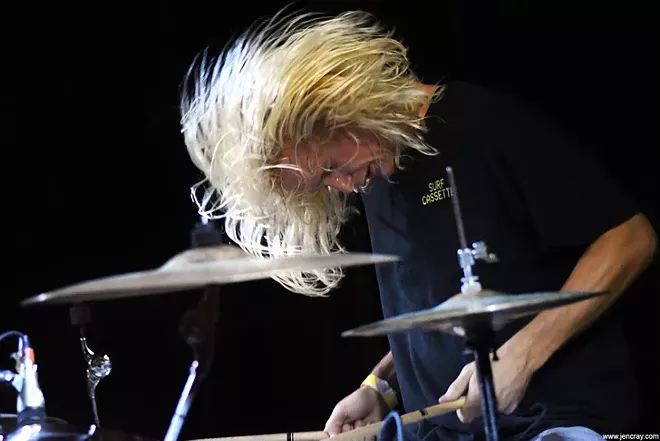 Jen Cray
Hockey Dad at Will's Pub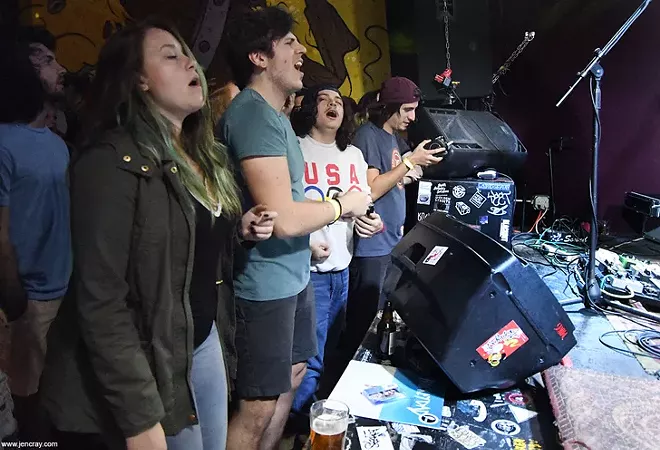 Jen Cray
Hockey Dad at Will's Pub
The turnout for their Orlando debut was respectable but not blockbusting. The part that's most telling about their appeal and promise, though, is that people were singing along and losing their shit.
Jen Cray
You Vandal at Will's Pub
Gainesville opener
You Vandal
deal in the kind of emo that's more about anthem and drive than melodrama. Thank god. With a turbo-charged sound that paints its heart in big Jimmy Eat World-sized strokes, they're one of the most charging bands of their ilk around here.
Jen Cray
You Vandal at Will's Pub
What to say about the vowel-averse
CHRMNG
? Not even a full minute into their set and the singer was already calling for everyone to move up close to the stage and put a
hand in the air.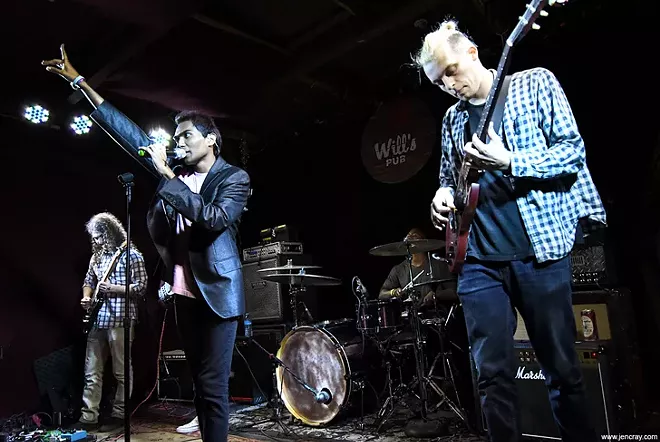 Jen Cray
CHRMNG at Will's Pub
That's a lot of audience participation to demand from the jump, and it only works when you're a rap act or are already a star. They are neither. It was contrived and gauche. Even more unfortunate, the same can be said of not just that moment but of what this band is. Between their pop affectation, wobbly performance and the cheese they mistake for charm, it's something that wants very badly to be but just is not.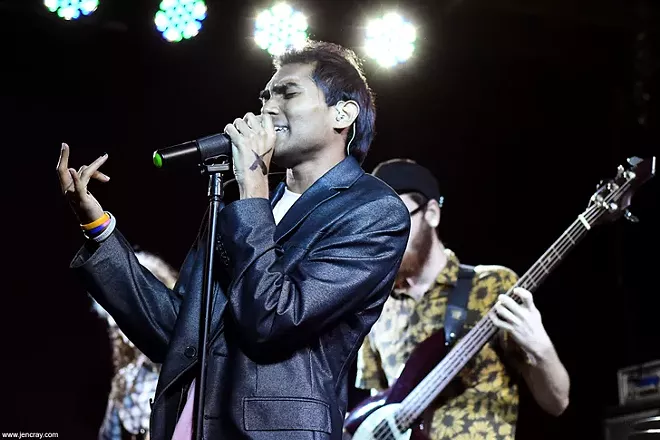 Jen Cray
CHRMNG at Will's Pub
///////////////////////////////////////////////////////////////////////////////////////
This Little Underground
is Orlando Weekly's music column providing perspective, live reviews and news on the city's music scene.



Follow Bao on Twitter (@baolehuu)
Email Bao: baolehuu@orlandoweekly.com