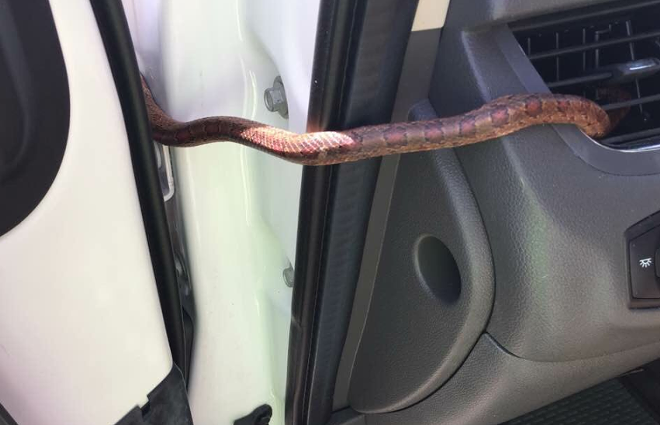 A Florida woman was surprised to find an uninvited passenger in her car last week.
Monica Dorsett of Venice, Florida, was traveling down the highway when a snake crawled out of her car's air vent.
Her daughter, Kristina Dorsett, posted the evidence to
Twitter
.
According to
Buzzfeed News
, Dorsett called her husband to get rid of the snake after she slammed it in the car door, which is unfortunate since it appears to be a
non-venomous red rat snake
.
Dorsett told Buzzfeed that she's "not opening those vents for a long time."