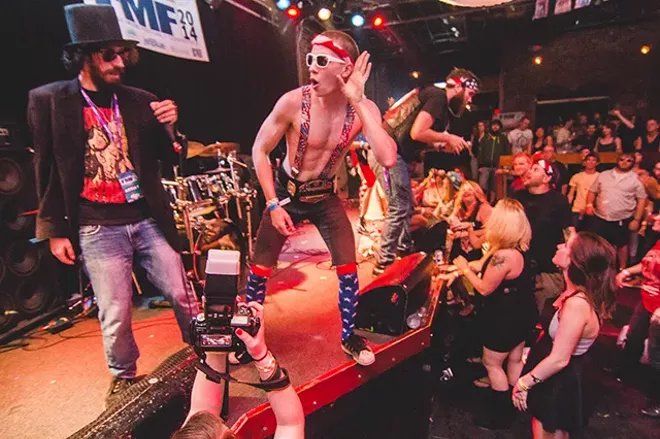 Photo by James Dechert for Orlando Weekly
The
St. Patrick's Day Slosher
features American Party Machine and a handful of other valiant locals performing for the attention of a thoroughly, well, sloshed audience.
The real star is you, dedicated reveler.
St. Patrick's Day Slosher
featuring American Party Machine, Leisure Chief, Damez, Deaf Poets, Locus of Chiron, and BLONK starts at 8 p.m. tonight at Will's Pub. Cover is $10.