THIS LITTLE UNDERGROUND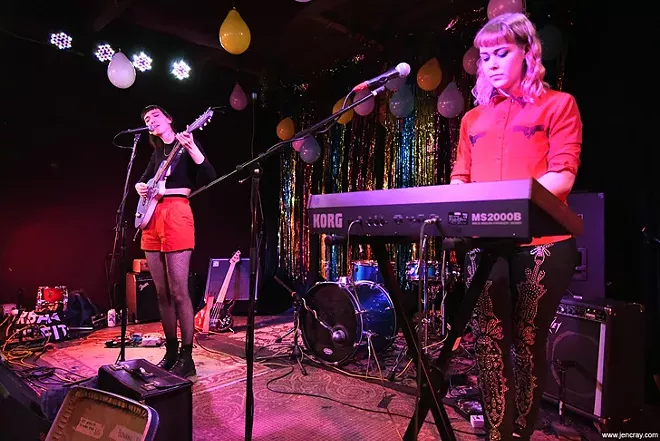 Jen Cray
TV Dinner at Will's Pub
Ugly Orange
is one of the more emergent and promising new promoters that's been bubbling up in the city recently. Primarily in the Milk District and now radiating beyond, it's been putting together some notable bills that gather and – most importantly in my opinion – sometimes even uncover
new music talent
worth discovering in both the area and the indie touring circuit.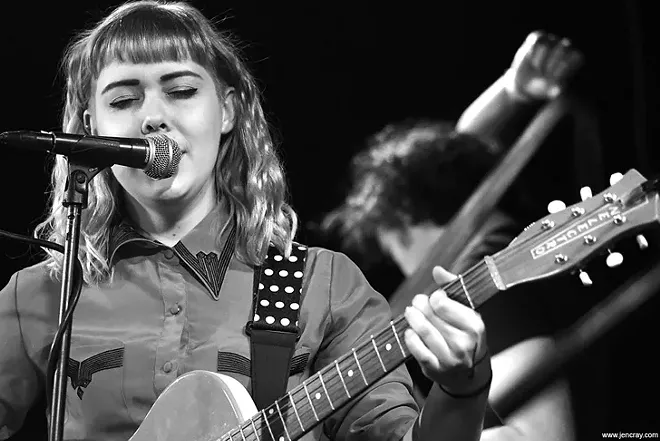 Jen Cray
TV Dinner at Will's Pub
TV Dinner
is a new local
twee-pop band
that I've now seen two weeks in a row, first at the Allison Crutchfield show and then at this Ugly Orange showcase.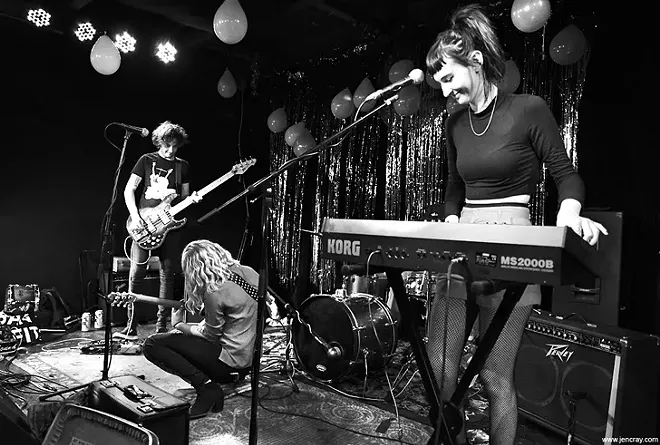 Jen Cray
TV Dinner at Will's Pub
Jen Cray
TV Dinner at Will's Pub
Widened slightly by a keyboard dimension, their guitar pop is simple, tender, a little shaggy but melodically lovely – basically, what you want in a twee-pop band. The group's still pretty embryonic but, with some more practice and seasoning, that loveliness will only become more defined.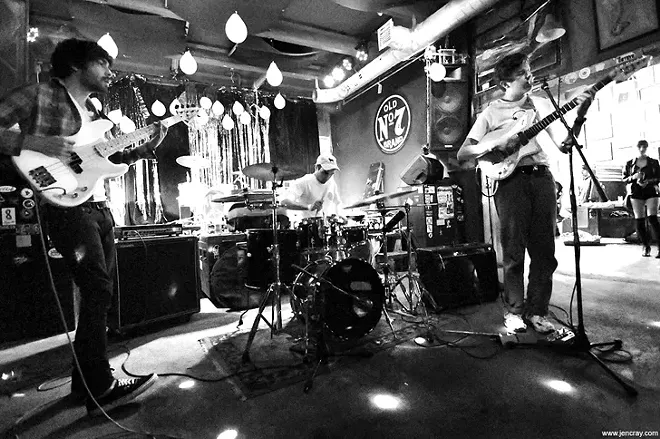 Jen Cray
DONKNG at Will's Pub
Also on the bill was young Gainesville band
DONKNG.
Their recordings suggest slacked-out indie rock with more than a passing resemblance to the
Strokes,
especially with singer Camilo Isaza's lazy-cool Julian Casablancas drawl. But even though there's still all that promised economy, tune and jangle, they're more varied and nuanced live with some post-rock airs and restless undercurrents.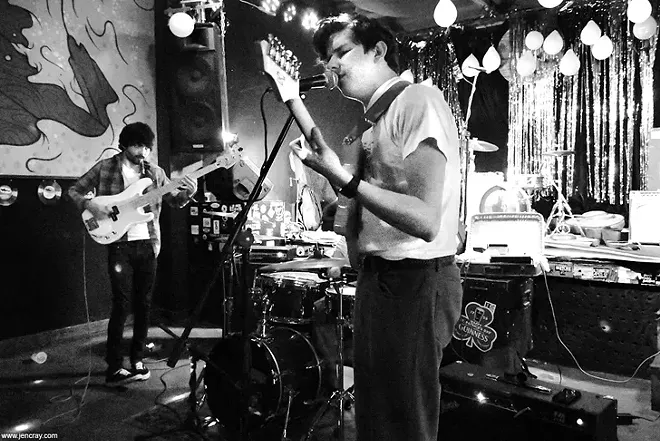 Jen Cray
DONKNG at Will's Pub
Even though they were the very first to play, the night's biggest rockers were the
Welzeins.
Able to deftly handle garage, punk, surf and heavy rock, the Orlando duo are one of the more prismatic
two-piece bands
in town. But this show was a reminder that they're also
one of the best
and most proficient, now with more confidence and kick than ever. Still, they remain criminally overlooked.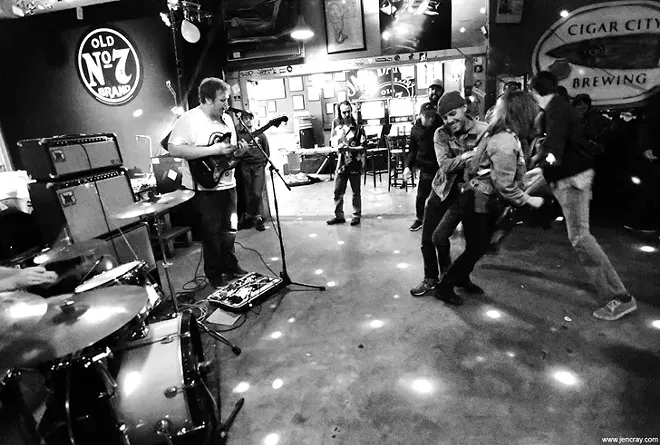 Jen Cray
The Welzeins at Will's Pub
Besides pacing that was overly leisurely for a weeknight show (the four-band bill was barely past the midway point at midnight), the event did demonstrate what Ugly Orange does well: showcase promising young talent. It even went the extra mile and gave the stage a loving, personal touch with the
DIY production
of tinsel and balloons. Festive, no?
Jen Cray
TV Dinner at Will's Pub
Ugly Orange is doing some good work, and it's an indie booking banner worth particular note.
Jen Cray
The Welzeins at Will's Pub
/////////////////////////////////////////////////////////////////////////
This Little Underground
is Orlando Weekly's music column providing perspective, live reviews and news on the city's music scene.



Follow Bao on Twitter (@baolehuu)
Email Bao: baolehuu@orlandoweekly.com