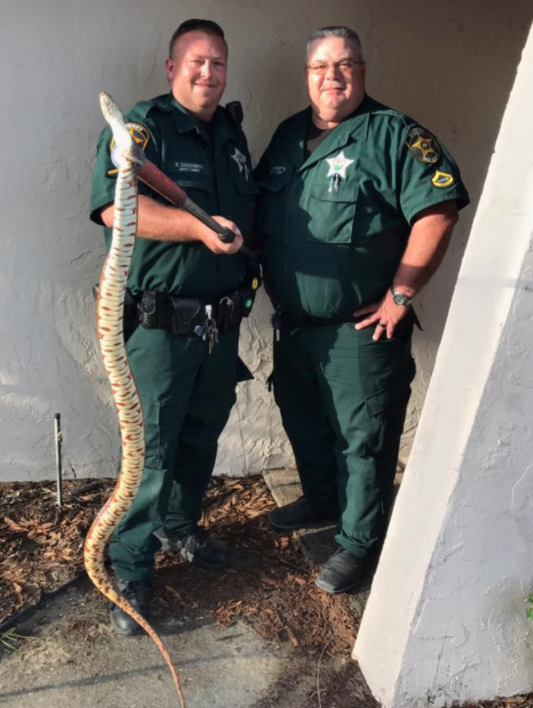 Photo via Polk County Sheriff's office/Facebook
Though
a cobra is still on the loose
in Ocala, authorities did locate a 6-foot water snake inside an elderly woman's home early Friday morning.
According to the
Polk County Sheriff's office
, this impressive, non-venomous,
banded water
snake was removed by the Agriculture Crimes Unit at her home in Lake Wales, Florida.
Thankfully, neither the home owner or the snake were harmed.