Image courtesy Slate.com
Six of the food (?) emojis to be released this summer. The rest found below.
Emojipedia just released a
list of potential new smartphone emoji
to be released this summer. Ten of them, for sure, are food. They include:
Coconut

Broccoli

Pretzel

Raw steak (presumably to invite BBQ guests)

Sandwich

Bowl with spoon

Can of tomato soup

Dumpling (!!!)

Fortune cookies

Chinese take-out box

The eleventh emoji, which I am personally counting as "food" because I happen to have become addicted to them while visiting Mexico City, is the grasshopper — or, in Spanish,
chapulines
.
Wherever you stand on eating insects, these new releases will certainly add to your ability to say so much without saying anything. Which is really all we could ever hope for.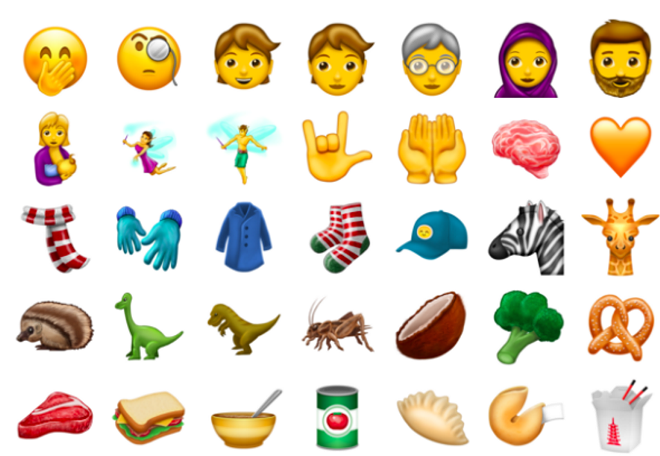 Image courtesy Slate.com
Zebra, ILY, hedgehog and more.