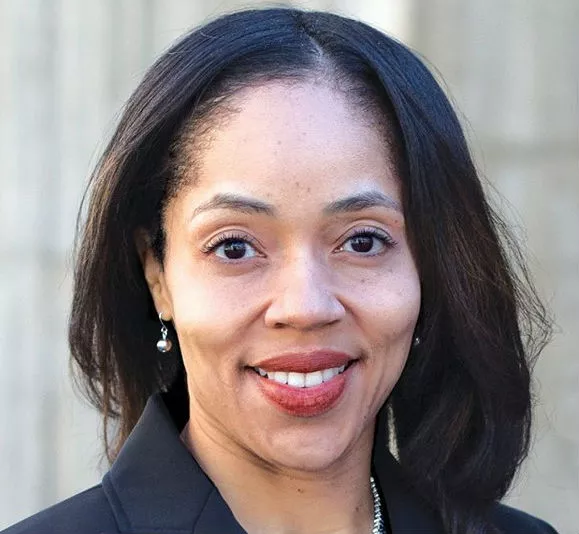 Photo via Aramis Ayala campaign
Orange-Osceola State Attorney Aramis Ayala is calling a $1.3 million proposed budget cut to her office a "political posturing" move by Florida lawmakers.
Republicans in the Florida House have proposed slashing the Ninth Circuit's State Attorney's Office budget by eliminating millions and 21 positions after Ayala's decision not to seek the death penalty during her administration.
The proposed budget from House Judiciary Appropriations Subcommittee would reassign those funds to a lump sum appropriation category for state attorneys who have been reassigned death penalty cases and have additional costs.
Ayala came under fire earlier this month after she announced she wouldn't seek the death penalty in the case of murder suspect Markeith Loyd or any other cases during her tenure, a move which angered legislators and law enforcement officials. Markeith Loyd is suspected of killing his pregnant ex-girlfriend Sade Dixon and Orlando Police Lt. Debra Clayton. Gov. Rick Scott removed Ayala from the case and appointed another prosector, which shocked many voters in Orange County who had elected Ayala last November.
"The impact of cutting 1.3 million dollars and eliminating 21 positions would severely impact this agency's ability to effectively prosecute crimes, threaten public safety and ultimately have an economic impact on the central Florida community," Ayala says in a statement. "We work hand in hand with law enforcement. Without proper funding, our collaborative work with police agencies will be drastically impacted."
Ayala says less than one percent of the cases her office handles are death penalty cases. The
Orlando Sentinel
reports the proposed cuts would bring her office down from this year's budget of $29.4 million and a staff of 385 employees and close to last fiscal year's budget of $27.9 million and a 364-person staff.
"The millions of tourist and people who call central Florida home are able to enjoy the public safety this community offers," Ayala says. "They should not be impacted by political posturing. It is my hope that we all stand in solidarity to ensure the public safety for the State of Florida."