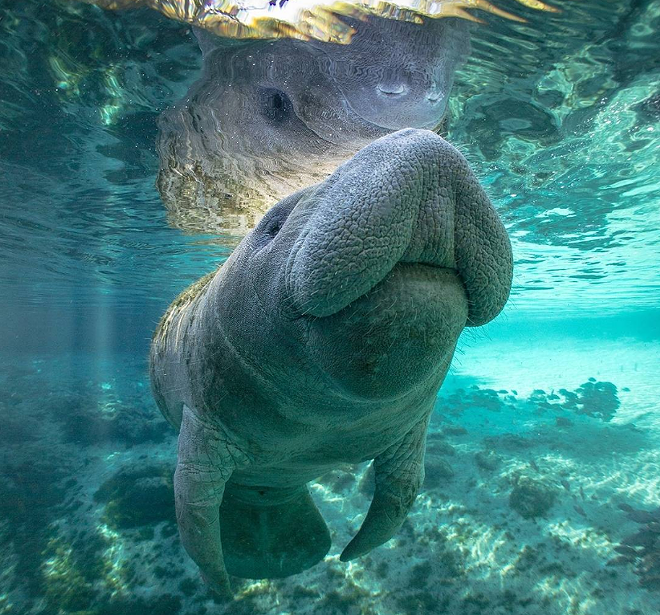 Photo by nrdc_org/Instagram
The U.S. Fish and Wildlife Service announced Thursday, March 31, that the West Indian manatee is no longer listed as "endangered" and is now classified instead as "threatened."
The manatee's population was heavily thinned in 2013 when 800 were killed off during a red tide event that hit the Gulf Coast, as well as an unseasonable cold snap that occurred at the same time.
USFWS adds that a continued effort will be required to maintain this population growth momentum.
The USFWS estimates that 6,620 manatees inhabit Florida's waterways today.