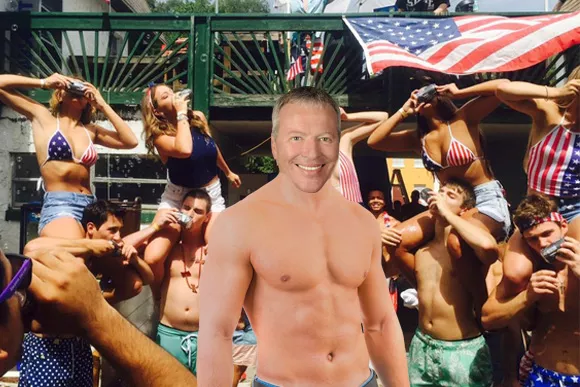 Orlando Mayor Buddy Dyer, a man who recently went a whole month without shaving for Movember, was recently spotted on campus at the University of Central Florida completely shaven.
The shockingly ripped and hairless Dyer was seen shotgunning beers alongside a group of guys he referred to as "a solid group of bros."
"I just think we have a solid group of bros right here, am I right? I would do anything for you guys," said Dyer while giving a round of robust high-fives at a cornmeal wrestling tournament.
The Orlando mayor says he plans to get a full Brazilian next month in honor of our South American friends.
Editor's note: April Fools. Yes, this story is indeed satire. Enjoy.