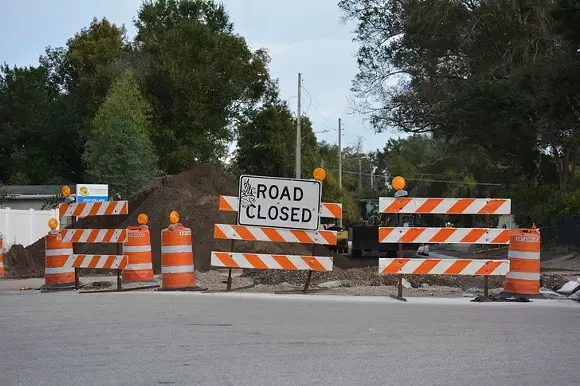 After nearly two years of construction, North Bumby Avenue between Colonial and Corrine Drive will fully open for traffic tomorrow.
According to the City of Orlando, Bumby should be open by 3:30 p.m. on Friday, April 7.
From the City of Orlando:
The roadway was closed in Spring 2015 to facilitate the North Bumby Avenue Improvement Project. The project included reconstructing the road, installing a new stormwater collection system to improve drainage and reduce flooding, planting more than 125 trees, constructing a new 10-foot wide multi-use path, adding new sidewalks and crosswalks, including a raised crosswalk at Illinois and Bumby, and installing wayfinding signage.
To celebrate this joyous occasion, and the new off-street multi-use path, Mayor Buddy Dyer, District 3 City Commissioner Robert F. Stuart, and District 4 City Commissioner Patty Sheehan will host a ribbon-cutting ceremony and ceremonial bike ride at 9:30 a.m. Saturday, April 15, at Lake Druid Park.
Juice Bikes will be available on a first-come, first-serve basis.