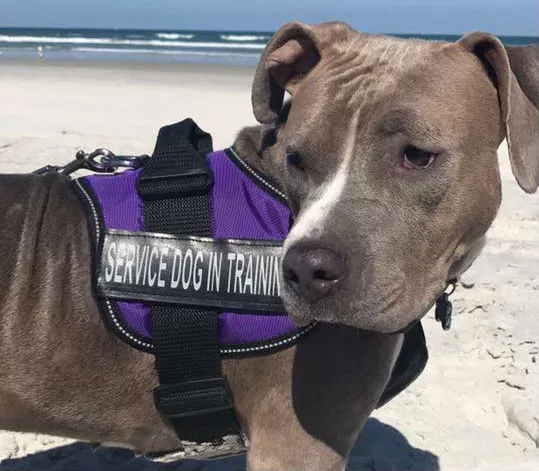 A local rescue organization says a service dog in training is missing after running away during a screening at the Orlando International Airport.
Furever Bully Love Rescue
says Jess was at OIA on Wednesday with her foster owner when they made her take off her service dog vest and leash for a screening. The dog bolted out of the airport and is believed to have been hit by a car.
Furever Bully Love Rescue says Jess, who also responds to Scarlett, is friendly but will run if chased. Volunteers are currently searching the area near 9107 Jeff Fuqua Blvd.
If you have information, email
fureverbullyloverescue@yahoo.com
or call 321-695-3135.