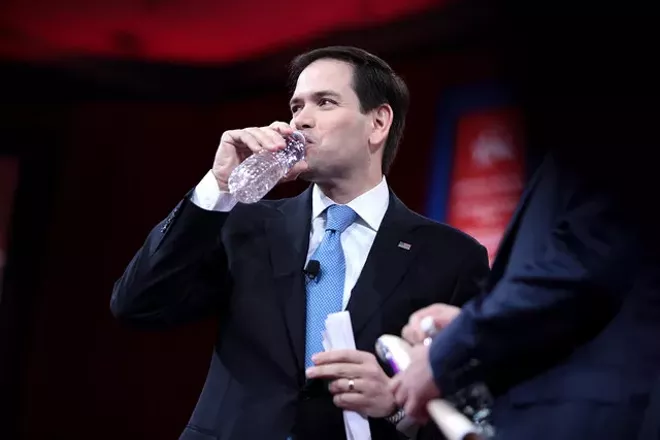 Sen. Marco Rubio will be offered yet another chance to display his impressive constituent-eluding skills when a town hall meeting occurs with or without him later this week in Maitland.
The meeting, organized by Indivisible Central Florida, is scheduled for 2 p.m. to 3:15 p.m. Saturday, April 15, at the Maitland Civic Center, and will give Rubio another chance to meet with the voting public.
Rubio's absence from the district during February's Congressional recess, and the fact that he has held no public meetings this year, has led to few opportunities for the public to both raise their concerns and to hear about his views on the tornado of abnormality currently engulfing Washington, D.C.
The town hall organizer, Indivisible Central Florida, is the group responsible for commissioning the "Where's Rubio" billboard that, last month, highlighted the senator's attendance record when it came to public meetings.
If the senator accepts the invitation, then the public should finally have their moment to put Rubio on blast and/or douse him with compliments, but Indivisible Central Florida recognizes that this is primarily a stunt.
According to a press release from Indivisible Central Florida, the purpose of this stunt is to shine more light on how Rubio avoids the people who elected him and how he continuously shows an unwillingness to start a dialogue with those he represents.
If he does not choose to attend, Indivisible Central Florida will use the time to provide those present with information on how to take action to get their voices heard in Washington.
For more information on this event you can contact
rob@indivisiblecfl.org
.