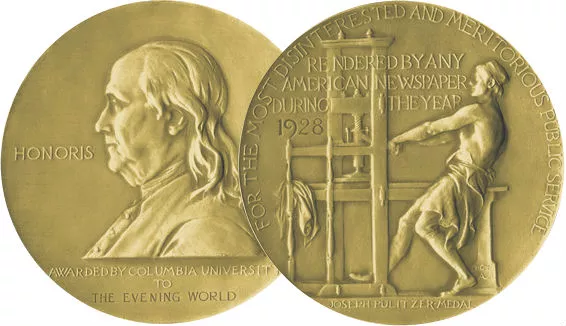 The
Orlando Sentinel
was named a Pulitzer Prize finalist in the "Breaking News Reporting" category for its coverage of the mass shooting that left 49 people dead and countless injured at the gay nightclub Pulse last summer.
"We are honored to have been named a finalist in the Pulitzer Prize's breaking news reporting category for our coverage of last summer's Pulse nightclub tragedy," the newspaper said in a statement on
Facebook
.
The 2017 Pulitzer Prizes announced winners and finalists in 14 journalism categories on Monday that feature excellence in photography, criticism, feature writing and investigative reporting. The "Breaking News Reporting" prize was ultimately won by the staff of the
East Bay Times
in Oakland, California, for their "relentless coverage" of a fire that killed 36 people at the Ghost Ship warehouse. The
Times
was also honored for exposing city officials' failures to prevent the tragedy.
The
Sentinel
and the
Dallas Morning News
were both named finalists in the same category as the
Times
. Orlando's daily newspaper was recognized for its "middle-of-the-night reports as party-goers hid and police prepared to storm the building and subsequent work that took readers inside the club and humanized the victims."
You can read the
Sentinel's
work that was nominated for a Pulitzer Prize
here
.