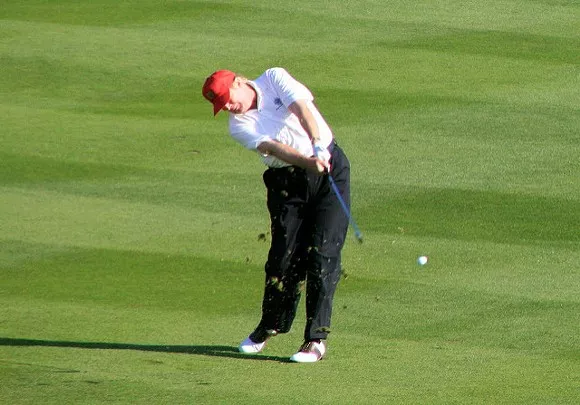 Photo via Steve Jurvetson/Flickr
Protecting President Donald Trump during his golfing stints at Mar-a-Lago every other week is costing Palm Beach County a pretty penny, so officials have drummed up a way to get that money back by levying a special tax on the property.
The
Associated Press
reports Trump's Florida visits have cost local taxpayers almost $2 million since January, mostly in overtime pay to law enforcement. State lawmakers have
repeatedly
asked Trump to reimburse the county for these costs. When asked if the president had any concerns about the pushback from Floridians, White House Press Secretary Sean Spicer said, "
No, he feels great
."
Given Trump's seeming indifference, the AP reports Palm Beach County Commissioner Dave Kerner says the Mar-a-Lago resort could be turned into a special taxing district that would pay for Trump's security costs.
"We're very honored to have the president here, but at the same time, his travel here is such high frequency he's not visiting Palm Beach County — he's governing from it," Kerner told
Money magazine
. "Whatever our priorities are, the taxpayers didn't pay this money to us to protect the president."
Local businesses, like the ones who use the small
Lantana Airport
near the resort, have also incurred costs in lost business. The AP reports the frequent closures have cost a flight school owner to lose almost $100,000 and a banner-towing company to lose $40,000 in contracts.
For now though, Palm Beach appears to be out of luck – this weekend, local taxpayers will be paying for Trump's Easter vacation at Mar-a-Lago from Thursday, April 13, through Sunday, April 16.