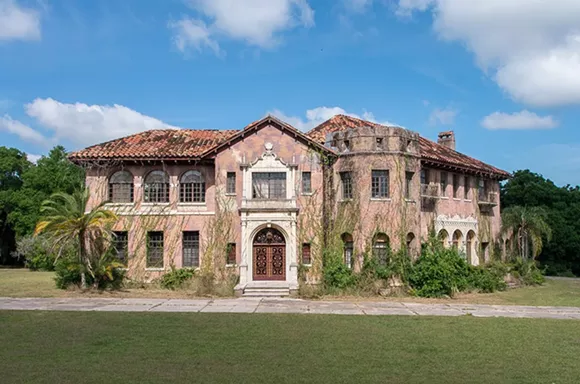 Photos via William J. Howey Mansion Community Restoration Project
If you're in the market for a piece of Florida history, the famous Howey Mansion is up for sale again.
This boarded-up mansion, found right in the heart of Lake County's Howey-in-the-Hills community, is now going for $480,000, reports the
Orlando Sentinel.
This is quite the bargain if you disregard the fact that there are no modern updates to the home, like air conditioning, heat or electricity.
The 20-room Howey mansion was built in 1925 by William Howey, a wealthy citrus grower who founded Howey-in-the-Hills. Howey lived in the mansion until he died of a heart attack in 1938. His wife, Mary Grace Hastings, lived in the house until her death in 1981.
As we've
previously reported
, the home has been a bit of a money pit and has changed hands quite a few times.
The property has been tied up in foreclosures since 2008, and has been maintained the William J. Howey Restoration Project.
Now Nationstar, the company who currently owns the property, is trying to sell it. Open houses have already taken places, reports the
Sentinel
, and another is set for this coming Friday, April 21.
For more info, contact realtor Lori Wall at 407-619-9622.
Photos via William J. Howey Mansion Community Restoration Project
Photos via William J. Howey Mansion Community Restoration Project
Photos via William J. Howey Mansion Community Restoration Project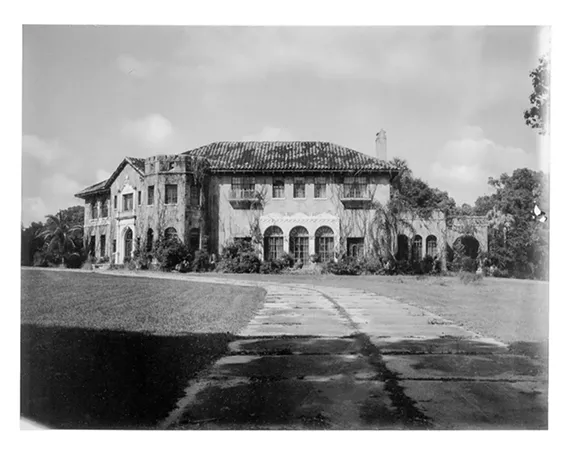 Photos via William J. Howey Mansion Community Restoration Project