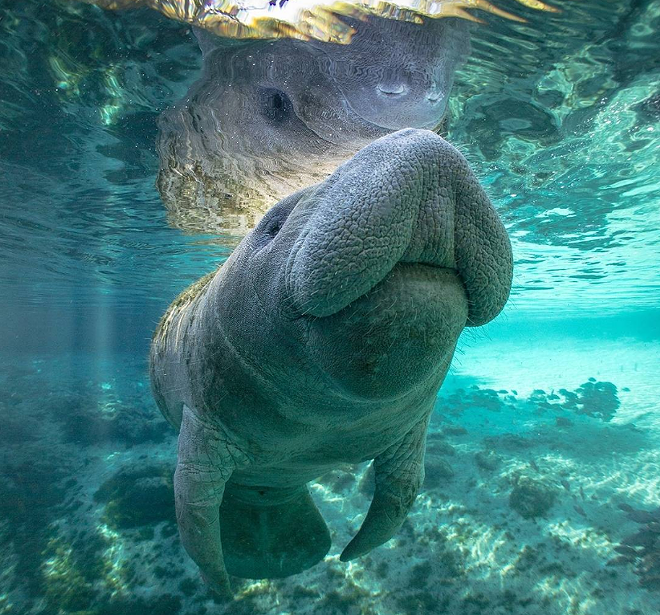 Photo by nrdc_org/Instagram
Last month, the U.S. Fish and Wildlife Service announced that Florida's favorite sea cow had been
moved from an endangered to a threatened
species because of a population increase. Now, some Florida lawmakers are trying to have that change reversed.
According to the
Associated Press
, Republican Rep. Vern Buchanan wrote Interior Secretary Ryan Zinke last week, asking him to overturn the manatee decision.
Buchanan's letter was also signed by 10 other representatives from both parties.
The statement said that the wildlife service's decision was "potentially very harmful to the survival of the iconic Florida animal." It also expressed concerns that the status change could make officials consider weakening manatee protections, like slow-speed boating zones, one of the species' major threats.
Last year, Florida boaters were responsible for almost
100 manatee deaths
.
But according to recent statistics, manatee numbers are on the rise. The latest population counts estimate there are around
6,620 manatees
in Florida waters.