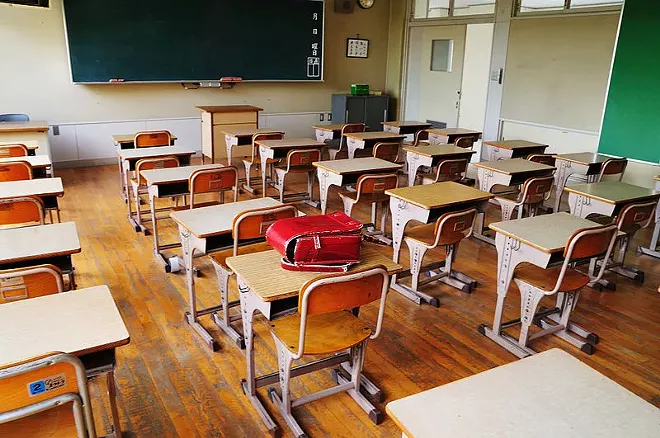 The chairman of the Senate's public education budget committee signaled openness Monday to one of the House's top priorities in spending negotiations, even as opponents began a counterattack against the "Schools of Hope" legislation.
The developments came as the Senate Education Committee considered legislation similar to the House proposal (HB 5105), which has emerged as one of the most closely watched bills affecting schools this session.
The House has set aside $200 million for the Schools of Hope program, meant to encourage qualified charter schools to set up near academically troubled traditional schools.
Sen. David Simmons, the Altamonte Springs Republican who heads the public education budget committee, said Monday that he thought the House proposal was "an excellent idea" —- but that it could be improved.
The compromise Simmons envisions appears to be additional support for struggling public schools to offer wraparound services, like afterschool programs or mental health support, paired with something like the House plan.
"We have the opportunity for something that is a partnership between traditional public schools, who receive additional resources that they have been denied thus far, and also a place for charter schools to be a part of all of this," he told the committee.
Speaking to reporters after the meeting, Simmons suggested that the Schools of Hope proposal wouldn't be enough on its own to fix the problem.
"There's no way that you can get —- in the time period that's needed, which is immediate —- for those children who are in failing schools, a system that is going to come in and be all charter. Just can't do it. Too many," he said.
Simmons also said he agreed with House leaders on the need for a new approach to schools that persistently make low marks.
"One thing we cannot do is accept the status quo," he said. "We're talking about schools that continue to fail over and over and over again, and you become numb to that."
The proposals approved by the Senate Education Committee on Monday (SB 796, SB 1362) would also offer incentives to some charter schools to set up in areas with struggling traditional public schools. But the bills differ from the House proposal in key respects, including in which areas a charter school could be opened. And unlike the House, the Senate has not attached any additional funding to the proposals.
Sen. Aaron Bean, a Fernandina Beach Republican who sponsored one of the bills (SB 796), had filed an amendment that would have placed the Schools of Hope language into his proposal, but withdrew it before the meeting.
Still, opponents used the occasion to hammer the Schools of Hope proposal and the possibility that a final bill could be hammered out in House-Senate budget negotiations —- allowing it to bypass Senate committees and a separate debate on the floor.
"While the leadership has promised transparency during the budget and policy negotiations, we have watched for years as the Legislature conducts conference committee proceedings which are rarely transparent, and are more likely to entail deal-making and negotiations taking place in private, behind closed doors, and out of public eye," said Catherine Baer, chairwoman of The Tea Party Network.
Baer is also part of the new "Common Ground" education coalition, which crosses usual partisan and ideological boundaries and has taken an active role in school debates this session.
Sen. Gary Farmer, D-Fort Lauderdale, raised similar concerns during Monday's meeting.
"I'm just worried that we're going to go in that direction without properly vetting this whole Schools of Hope idea in this committee, and perhaps even worse, have it really discussed in conference committee," he said. "That's what's really got me kind of concerned. And that's typically not how we do things in the Senate, historically."
Meanwhile, Duval County Public Schools Superintendent Nikolai Vitti issued a lengthy letter blasting the proposal as "ideological and myopic." He wrote that the proposal would not be enough to draw some of the charter operators that lawmakers have cited as examples, even if that would help.
"There is no evidence that scaling charter schools as turnaround options will lead to greater academic success for lower performing students," he wrote.