The
Orlando Solar Bears
defeated the Florida Everblades 3-0 last Saturday, but more importantly, they got into one hell of a hockey fight.
"It's a yard sale here at the Amway Center," cried the commentator after Florida's Mitchell Heard started going at it with Solar Bear's Mason Marchment.
Though fights at hockey games aren't uncommon, this particular brawl encompassed everything you look for in ECHL hockey brawls– barefisted cheap shots, goalies dropping elbows, equipment strewn across the ice, and, of course, a portly kid playing air guitar...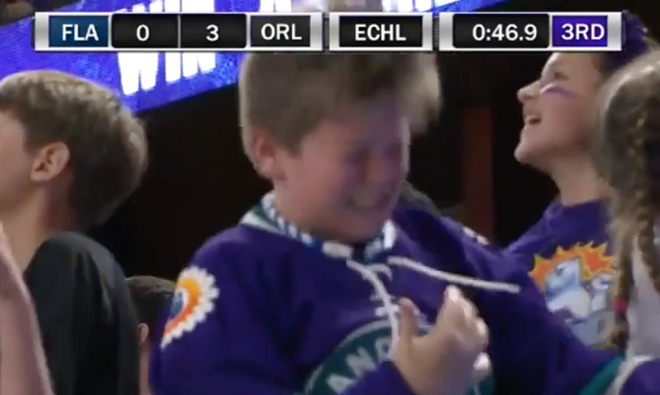 The Solar Bears currently lead the series 3-2.
Go Bears!