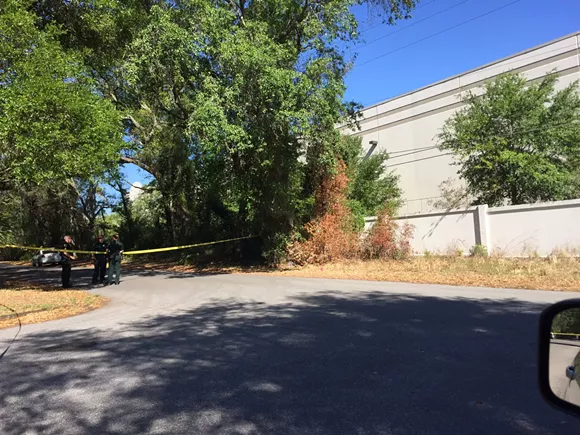 A
15-year-old girl
who was fatally shot on accident by her friend was killed during a drug deal, not while she and her friends were headed to
Krispy Kreme
for doughnuts, say deputies with the Orange County Sheriff's Office.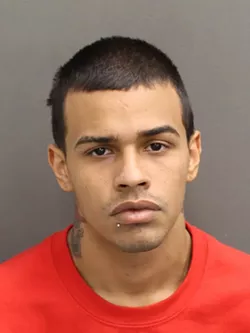 Ramsys Javier Cruz Abreu, 22, was additionally charged with manslaughter, failure to report a death and marijuana possession, according to an
arrest affidavit
. Cruz Abreu had originally been charged with accessory to murder in the death of Melanie Alejandra Mesen Medina, 15.
Cruz Abreu initially told investigators he was driving Mesen Medina and her 16-year-old friend to the Krispy Kreme near The Mall at Millenia. As he was parking, the 16-year-old teenage girl accidentally fired a gun and hit Mesen Medina in the neck. Cruz Abreu told detectives Mesen Medina died quickly, and both he and the other teenager decided to dump her body on Ziegler Road near Orange Blossom Trail, where she was found on April 11.
But the report says the 16-year-old girl told deputies Cruz Abreu was actually taking her and Mesen Medina with him to sell drugs. After the deal, the teen says Cruz Abreu was counting his money when he asked her to grab a gun from the back seat that was in a case because he was afraid of being robbed and allegedly told the teen to "shoot if anyone tried to do so." The teenager told investigators she put the gun in her lap, and as she was moving the case away, the weapon fell. She reached for the gun with her right hand and gripped the trigger. The report says that's when the girl accidentally pulled the trigger and fatally shot Mesen Medina, who was sitting in the front passenger seat.
The teenager told deputies Cruz Abreu did not take Mesen Medina to the hospital and instead decided to dump her body on the side of the road.
"Ramsys Cruz Abreu engaged in a course of conduct that showed a reckless disregard for human life and the safety of Melanie Medina by exposing her to the dangerous interactions associated with being involved in a drug deal," the report says. "These actions by Ramsys Cruz Abreu set in motion the course of events that led to the death of Melanie Medina."
Mesen Medina, who was withdrawn from Corner Lake Middle School by her parents a few days before her death, was living with Cruz Abreu after getting kicked out of her home by her mother. Deputies did not charge the teenager who shot her friend because the shooting appeared to be "accidental and not intentional."