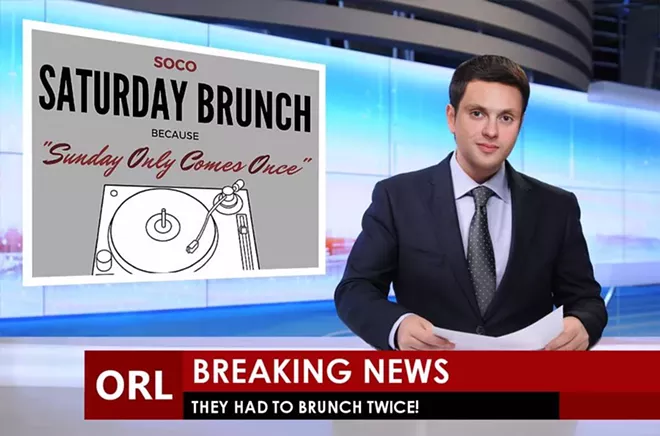 Soco Thornton Park, which already serves one of our favorite Sunday brunch menus in town, has gone and made weekends twice as nice.
They've added a
Saturday brunch service
(11 a.m. to 3 p.m.), with DJ Phoenix Jagger on hand to spin you though your much-needed Bloody Mary, bottomless mimosa, or, our Soco fave, watermelon-pink peppercorn vodka cooler.
Check out Soco's brunch menu
here
. And by the way, if you don't order the
chicken and dumplings
, you're bad at making choices.