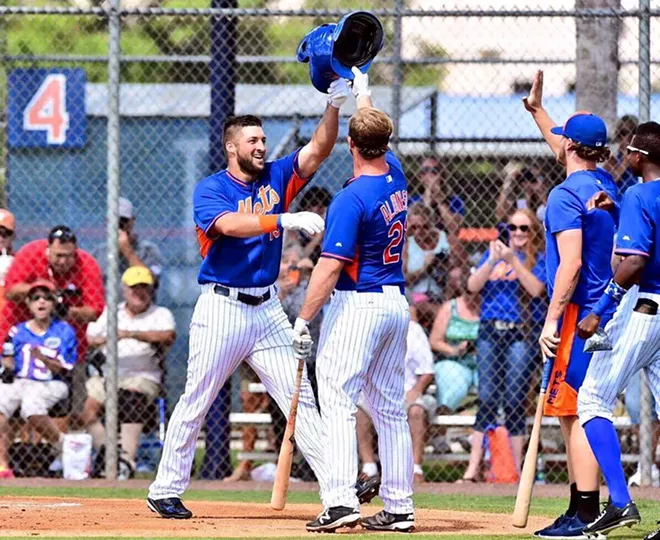 Photo via Tim Tebow/Facebook
Tim Tebow, a former University of Florida quarterback turned Mets baseball prospect, kindly autographed a baseball after tossing it square into a man's testicles this week.
According to the
New York Post
, Tebow's Columbia Fireflies (the Mets' Single A team) were warming up ahead of their game Tuesday, May 16, against the Lakewood BlueClaws, when Tebow accidentally overthrew a ball into the stands and directly into 45-year-old Doug Brusman's biscuits.
"They were warming up and throwing in front us, and I wasn't paying attention," said Brustman to the Post. "I hear this guy behind me yell, 'Watch out.'"And as he's yelling, the ball comes right through the railing and hits me right in the nuts. It was a direct hit."
After he was finished stretching, Tebow, a devout man, paid Brustman a visit in the stands and autographed the ball, along with a few of his books.
What a guy.