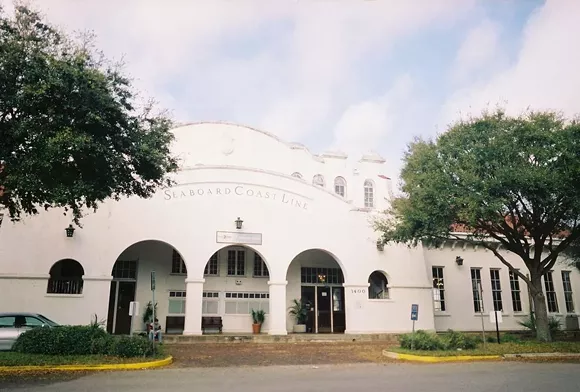 Orlando Amtrak Station, Sligh Boulevard
President Donald Trump's proposed budget for fiscal year 2018 calls for some of the most aggressive spending cuts the country has seen in years. Among those cuts, the Trump budget proposes reducing Amtrak's funding by 50 percent.
Amtrak says the budget cuts would shut down service in 23 states, including Florida.
Florida Sen. Bill Nelson says this would be a clear hardship for both citizens and the tourism industry.
"Eliminating Amtrak service in Florida not only affects the nearly one million Floridians who ride the train each year, it would have a real impact on our tourism-driven economy by making it harder for folks to come visit our state," Nelson says.
Florida Amtrak routes on the chopping block include:
The Auto Train: runs daily from Lorton, Virginia, to Sanford. Like a car ferry, riders load their cars onto the train and then drive away upon arriving at their stop.

The Silver Meteor: runs daily from Miami to Orlando to New York

The Silver Star: runs daily from Miami to Tampa to Orlando to New York