Photo via Beacon Hill Group
Muddy Waters, a Two Chefs Restaurant
Thornton Park's new New Orleans-style restaurant, Muddy Waters, will make its big debut this weekend.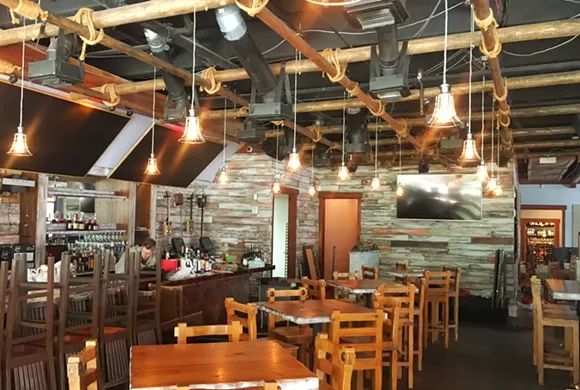 Photo via Beacon Hill Group
Muddy Waters interior
Muddy Waters, moving into Mucho's spot at 101 S. Eola Drive, will hold a friends-and-family invite-only soft open this Friday, and then open to the public on Saturday, June 3. Reservations will be taken for the Saturday dinner service from 5 p.m. to 10 p.m., and Sunday from 3 p.m. to 8 p.m.
The restaurant is a venture by Bernard Carmouche and Larry Sinibaldi, the two chefs of
Two Chefs Seafood Oyster Bar
, with Todd Ulmer and Mark Angelo of the Beacon Hill Group. Mucho Tequila and Tacos closed Sunday, May 7, after one last Cinco de Mayo blowout. Since then, the space has been renovated and redecorated to fit its new NOLA theme.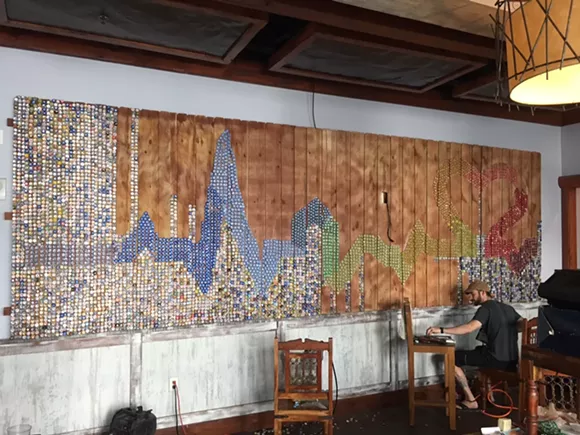 Photo via Beacon Hill Group
Handmade Pulse tribute inside Muddy Waters, halfway done
This art piece, a Pulse tribute, was made by Eric Solomon and Todd Ulmer from roughly 15,000 bottle caps and took two weeks to complete. Ulmer was inspired by a similar piece he saw in New Orleans.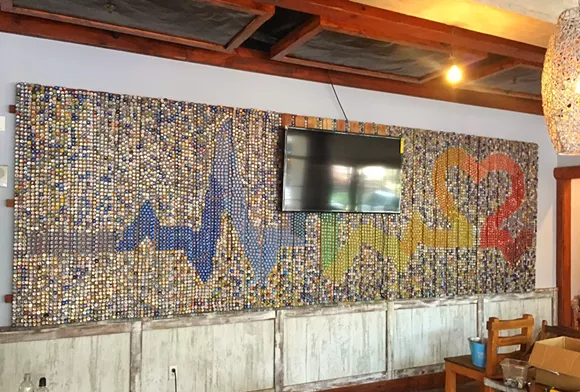 Photo via Beacon Hill Group
Handmade Pulse tribute inside Muddy Waters, finished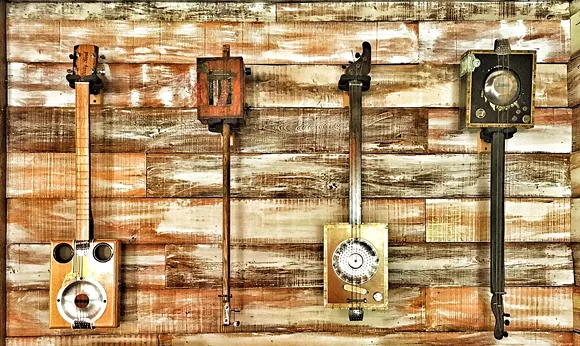 Photo via Beacon Hill Group
More art inside the restaurant: functional cigar-box guitars, made by local artist Kyle Wenzel
Photo via Beacon Hill Group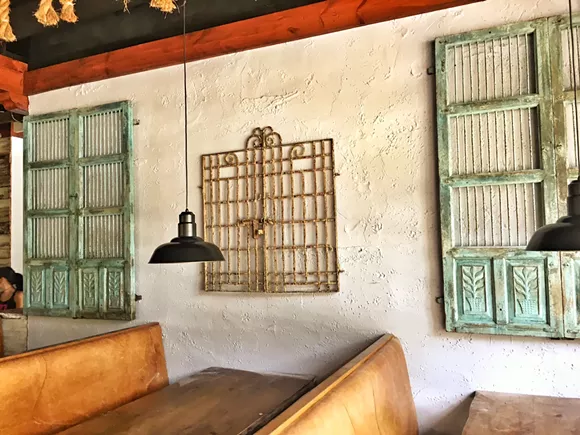 Photo via Beacon Hill Group
Photo via Beacon Hill Group