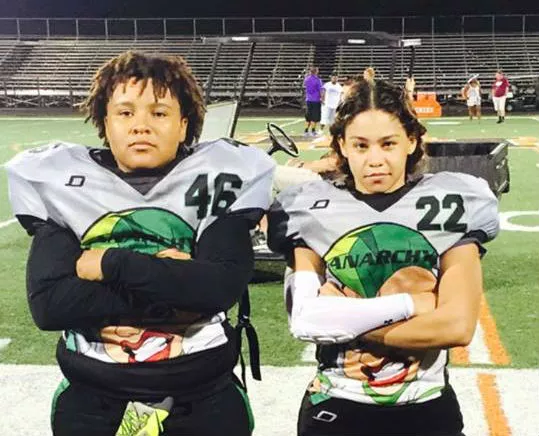 A woman who survived the mass shooting at Pulse is dead after a head-on car crash Monday on the Central Florida GreeneWay that also killed one other driver.
The Florida Highway Patrol says
Jahqui Sevilla
, 20, was driving southbound on State Road 417 around midnight when her 2008 Mitsubishi Lancer crossed the median and hit a northbound 2016 Dodge Durango driven by Soroya Matias-Roth, 53, of Lakeland.
Troopers say both women were killed in the collision. Three passengers were hospitalized and are expected to live.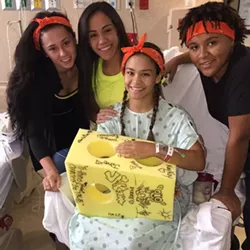 Sevilla was an athlete who played on the Orlando Anarchy Women's Football Team along with Paula Blanco. On June 12, 2016, Sevilla joined her teammates and Blanco's boyfriend Cory Connell for a night out at the gay nightclub Pulse. When a gunman started shooting inside the club, most of the team managed to escape, except for Sevilla, Blanco and Connell.
ESPN
reports Sevilla wrapped her legs around Blanco's arm to stop the bleeding from a gunshot wound as they hid from the shooter behind a couch. Sevilla helped Blanco, who was still in shock, escape through the front door and get to Orlando Regional Medical Center. Blanco and Sevilla survived that night, but Connell and 48 other people died from their injuries.
Sevilla, who was a lifeguard at Universal Orlando's Cabana Bay Beach Resort, was studying at Orlando Medical Institute. On Tuesday, her Orlando Anarchy teammates confirmed Sevilla's death in a
statement
.
"Grief is not a sign of weakness," the statement says. "It is an emotional, physical and spiritual necessity of life. Grief allows each person time to turn a loss into a strong memory in the heart. When a person we love leaves us, we never lose them – they become more of a part of us. Jahqui Sevilla will always be in our hearts and a part of the Orlando Anarchy Family."
Sevilla rode on the AIDS Healthcare Foundation float dedicated to the Pulse victims in the Rose Bowl parade last January with Pulse owner Barbara Poma, Commissioner Patty Sheehan and other survivors. Sevilla's friend and fellow teammate Chandice Hunter said her heart was shattered after the young woman's death.
"Once again we have lost an amazing human being – funny, smart, and so full of life!" Hunter wrote on
Facebook
. "How I love you so and will miss you with every ounce of my soul. We lost Cory last year and now you. …I'm at such a loss. Jahqui, I will miss you forever and never forget your beautiful soul. I love you piña and I'm just glad I told you every time we were together."
Sevilla is the second survivor of the Pulse massacre to die in an unrelated tragedy. Last September, survivor
Chris Brodman
died of a rare medical condition at a party with friends in Tampa.