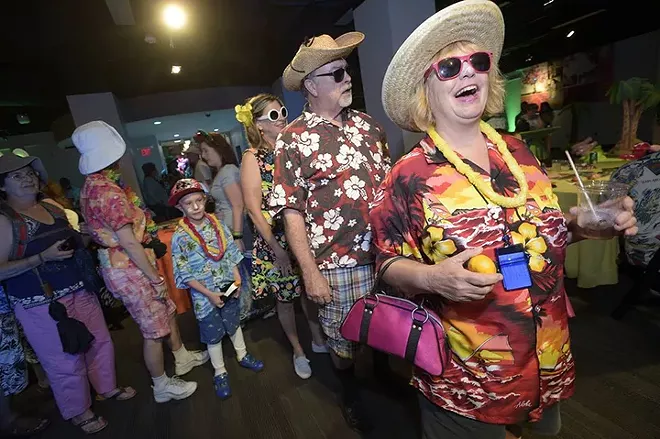 We usually see the straw hats, gaudy Hawaiian shirts and sunblock-covered noses before we really see the people underneath them. They're travelers, but above all, they're thrill-seekers in search of the best the state has to offer, whether it's historical landmarks or food. The Orange County Regional History Center is paying tribute to the tourists, with all of the cringey clichés included, at the Great Florida Road Trip Tacky Tourist Party. Florida natives will be no strangers to the mini-Cuban sandwiches and Key lime pies and shuffleboard, and the Tacky Costume Contest is a good chance to put that lei you got at a luau party six years ago to use. Author Cathy Salustri will be there to discuss her book,
Backroads of Paradise: A Journey to Rediscover Old Florida
, and to remind us that it's not about the destination – it's about the journey. Which – let's be real – will probably include a few stops at the beer and wine cash bar.
6-9 p.m. Thursday, June 1 | Orange County Regional History Center, 65 E. Central Blvd. | 407-836-8500 |
thehistorycenter.org
| $10 suggested donation