Photo courtesy @foodienationtt on Instagram
Bacon-caramel donut from The Donut King in Minneola.
We've already posted about
where you can get free fried dough rings for National Donut Day today
, but there are more than a few spots around town who aren't participating in the commemorative "holiday" but have some of the sweetest confections in town.
Here, your gratuitous #donutporn for today's festivities. If you've got some cash in hand (and some gas in the tank — some of these are a little far-flung), head out and treat yourself.
Valkyrie Donuts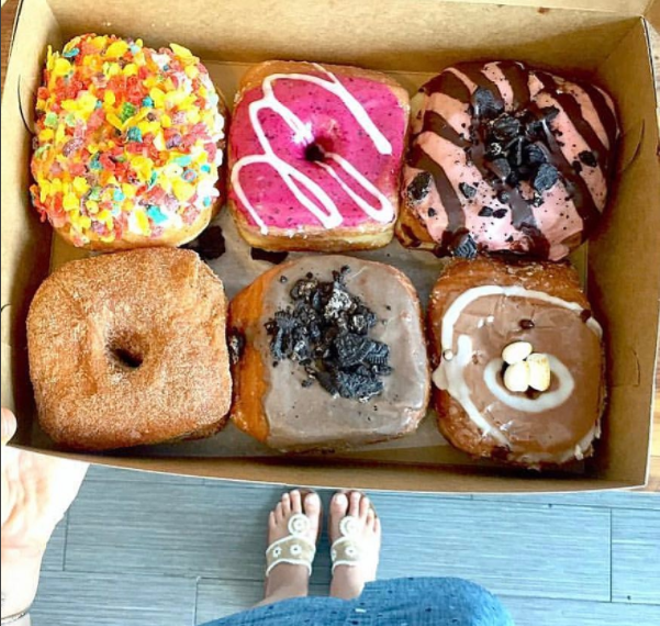 Photo courtesy @valkyriedoughnuts on Instagram
We're stoked Canadian-born Celine Duvoisin has made her home here in Orlando so we can eat her creations. This UCF-area shop also serves up weekly "bullshit blend" milkshakes topped with a donut and ice cream cone.
12226 Corporate Blvd.,
facebook.com/Valkyriedoughnuts

Valhalla Bakery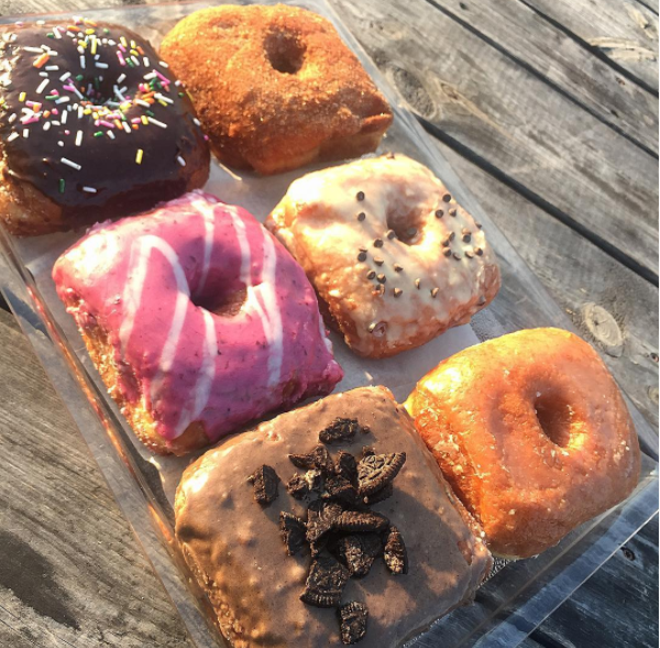 You can also find Valkyrie's signature square sweets at their satellite spot, Valhalla, at
Market On South
.
2603 E. South St., 407-613-5968,
valhallabakery.com
Little Blue Donut Truck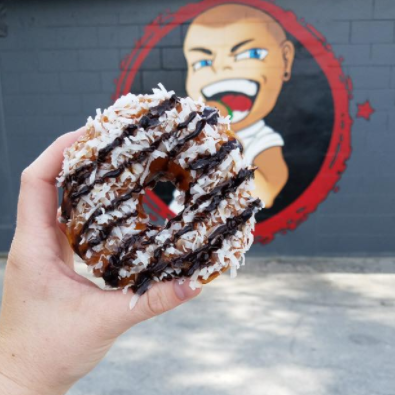 Photo courtesy Little Blue Donut Truck on Facebook
Find out the whereabouts of this sky-blue bus by following them on Facebook. They're regulars at Food Truck Bazaars and also make appearances elsewhere, like at
Bad As's Sandwiches
(shown).
facebook.com/littlebluedonuttruck


Sip 'N Dip Donuts

Photo courtesy @biancascarlett on Instagram
You needed a reason to go to St. Cloud? Here you go. Donuts topped with candy, cereal and filled the custard are what you need to escape adulting for a hot second.
1001 13th St., St. Cloud, 407-892-1252,
facebook.com/sipndip


Bakery Plus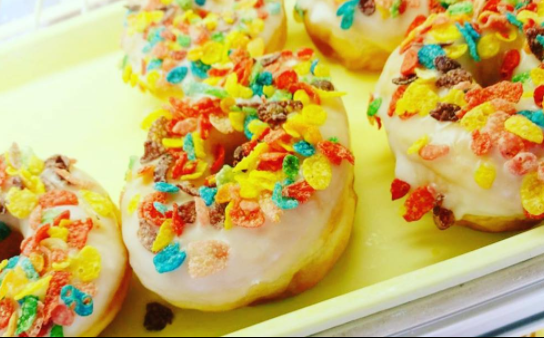 Image courtesy @bakeryplusofficial on Instagram
Don't let the unassuming exterior fool you. Orlando's first official donut dive has been open on Michigan Avenue for more than 20 years. We're obsessed with the sour-cream glazed donut.
915 E. Michigan St., 407-849-1888