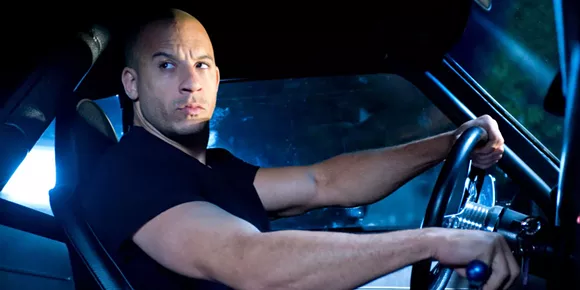 If you live your life a quarter-mile at a time, you probably already know that the Fast & Furious franchise is racing into Universal Studios Orlando, but now we know roughly when this will happen.
This morning, Universal announced that its next big attraction,
Fast & Furious: Supercharged
, is expected to open in Universal Studios Orlando in the spring of 2018.
Photo via Universal Orlando
While no exact details have been announced, according to Universal, the ride will immerse you in high-octane, jaw-dropping action alongside Dom, Letty, Hobbs and the rest of the crew.
When Universal announced last year that they planned to include Fast & Furious attractions at their parks, we hoped (and still do) that they would include things like Dom Toretto's "All About the Family" BBQ Experience and Ludacris' "Act a Fool" Bounce House.
Related: 16 Fast & Furious attractions we hope to see at Universal Orlando
The ride will feature the new Virtual Line experience, which debuted with the opening of the Race Through New York Starring Jimmy Fallon ride, allows guests to select a time to ride in advance. The system will be accessible through the
Official Universal Orlando Resort App
or kiosks outside the attraction entrance.
Fast & Furious: Supercharged was introduced as a new ending to the backlot Studio Tour for its 50th anniversary at Universal Studios Hollywood back in 2015, and it might offer an idea of what's to come for the full attraction in Orlando.