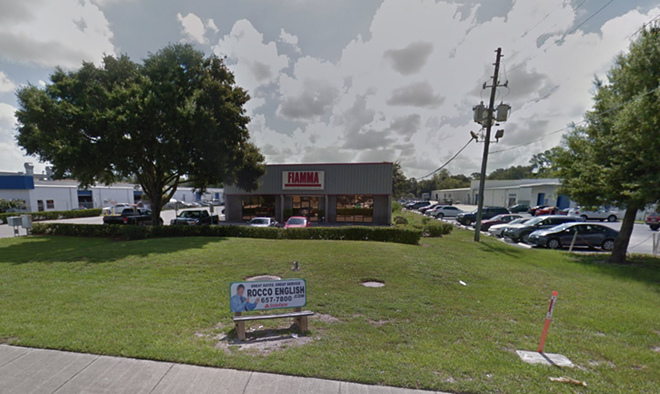 The five people who were killed by a "disgruntled" ex-employee in a mass shooting Monday morning at an Orlando business have been identified by the Orange County Sheriff's Office.
Sheriff Jerry Demings identified the victims as Brenda Montanez-Crespo, 44; Robert Snyder, 69; Kevin Lawson, 47; Jeffrey Roberts, 57; Kevin Clark, 53. Officials also identified the deceased shooter as John Robert Neumann Jr, 45.
Photo via Seminole County Sheriff's Office
John Robert Neumann Jr.
The shooting happened around 8 a.m. this morning at
Fiamma Inc.
on 2427 Forsyth Road when deputies received a call of an active shooter. Four of the victims died on the scene, and another male victim taken to Orlando Regional Medical Center died at the hospital. Demings says most of the victims were shot in the head.
Deputies say Neumann killed himself before they arrived. He was armed with a semi-automatic handgun and hunting knives. Neumann walked into Fiamma and opened fire on specific employees, leaving at least eight survivors uninjured. The shooter even pointed his gun at a temp employee, telling her to "get out of the business." Demings says there's no indication that Neumann was a participant in a terror-like organization.
Neumann had been fired from the company last April and had a "negative relationship" with a victim. Discharged honorably from the Army in 1999, Neumann had a criminal history and was the subject of a workplace violence incident in 2014, when he allegedly battered another employee at the same business. He was not charged at the time.
Fiamma specializes in "lightweight, easy-to-operate RV awnings with hand-built craftmanship," according to its
website
.
Orange County Mayor Teresa Jacobs says she wants to express her sympathy and sorrow to the family members and friends of the victims.
"Unfortunately, we've seen this scenario play itself out in our community and in other communities across the nation, and it is incumbent upon all of us not to become complacent or become callous to these horrific situations, but for each of our citizens to be vigilant," she says.
In a statement, Gov. Rick Scott said the Orlando community has been challenged like never before in the past year.
"Ann and I are praying for the families who lost loved ones today," he says. "I ask all Floridians to pray for the families impacted by this senseless act of violence."