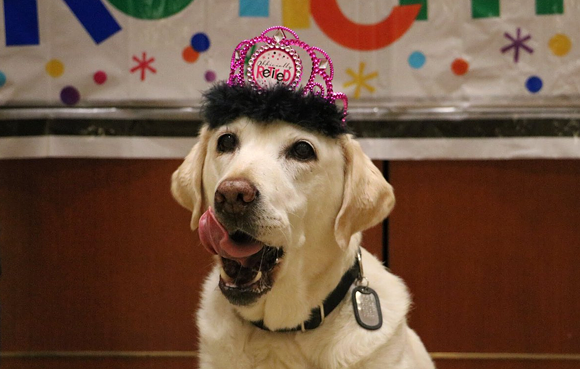 Photo via Orlando International Airport
Yesterday, Orlando International Airport hosted a stylish retirement party for its most loyal four-legged employee.
Gema, a bag-sniffing service dog, said goodbye after nearly five loyal years of service. Airport employees brought some of her doggie best buds to celebrate, showered her with treats, and even fitted her with an adorable little crown.
Her new home will be with her handler, Eddie.